By USAG Stuttgart Public Affairs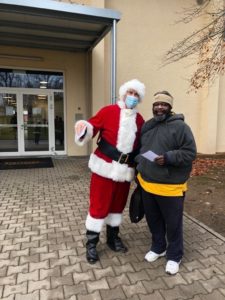 The garrison lost a teammate last week. Larry Arnett known as a warm and caring pillar in the FMWR Sports and Fitness team passed away earlier this month. He was 67.
The assistant facility manager for the Kelley Fitness Center, Larry led a highly skilled and motivated team that made his fitness center on Kelley Barracks one of the best across Stuttgart. A culmination of his experience working across multiple gyms and positions in the MWR Sports and Fitness program.
Gym patrons remarked at Larry's compassion in service, as he always went the extra mile to assist and provide a positive experience. His friends and coworkers said that he was the type that would "give you the shirt off his own back," or " the last few bills in his wallet."
Larry's presence will be missed and the garrison and FMWR team mourn his loss.
He is survived by his two daughters Sarah Arnett and Sanora Franklin.
A memorial service will be held at 1 p.m., Thursday, Jan. 27 at the Panzer Chapel. All are welcome to celebrate the life and legacy of Larry Arnett.