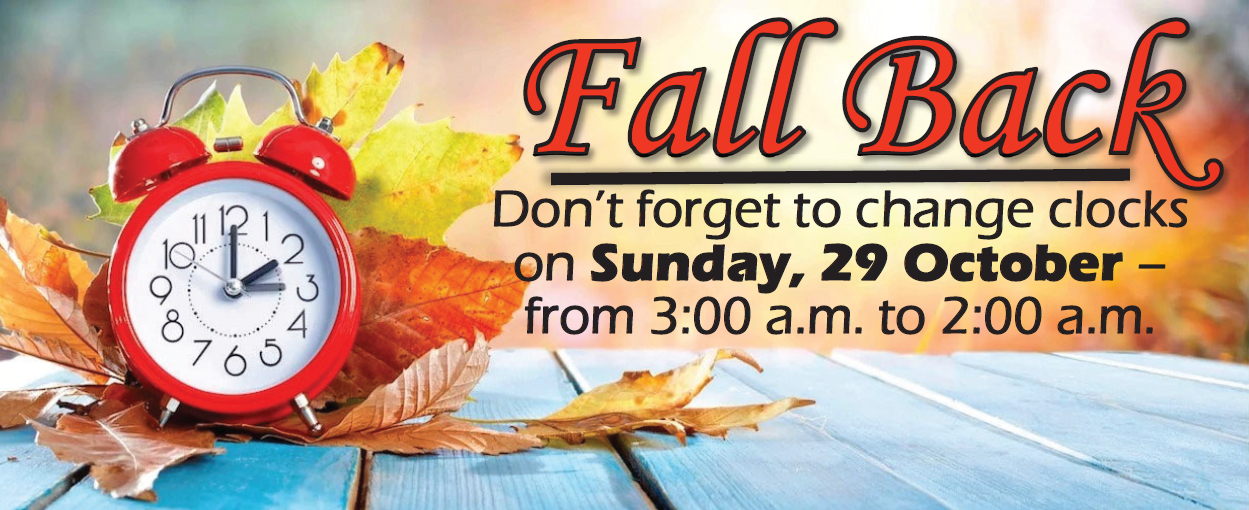 End of Daylight-Saving Time in Europe
On Sunday, October 29, the clocks go back one hour in Europe from 3 a.m. to 2 a.m.
This can disrupt the body's internal clock, causing mishaps, mistakes, and distractions among workers as their sleep schedule has been disrupted.
Here are some tips to help you while you settle into your new rhythm:
Drive with extra caution
Be a safer pedestrian or cyclist
Get plenty of sleep
Use the occasion to check batteries in smoke and carbon monoxide alarms
For more information, please contact the Garrison Safety Office at usarmy.stuttgart.id-europe.list.usag-stuttgart-safety-center@army.mil or call +49 9641-70-596-3832 and make sure to check out the poster below.