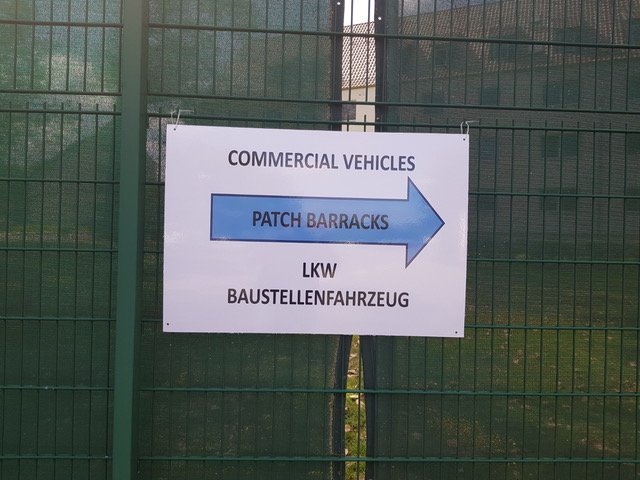 Public Affairs
USAG Stuttgart
Starting on Monday, Sept. 23, only commercial traffic may access the Patch Barracks K&K gate until 5 p.m. From 5 to 6 p.m. weekdays, the K&K gate will be open for exiting traffic of all types. The gate will be closed 6 p.m. to 6 a.m.
Commercial traffic, to include construction vehicles and delivery trucks, will use the gate from 6 a.m. to 5 p.m., to enter post. Signs in German and English are being posted to direct commercial trucking to the K&K gate.
"Congestion of commercial trucking at the main gate causes traffic to backup, plus long delays for personnel accessing the post," said Col. Jason Condrey, garrison commander. "By creating a new way for those trucks to access Patch Barracks, traffic at the main gate will improve."
Community members should use the Patch main gate for entry and exit. School and duty busses will continue to use the main gate.
"We understand that this change may take some time for our community members, especially those who commute to Patch, to get used to," Condrey said. "In the long run, this will ease congestion while maintaining the safety and security of the post."
The K&K gate name is a shortened version of Kurmärker Kaserne, the original name for Patch Barracks until 1952, when the Army re-named the post after Gen. Alexander Patch.