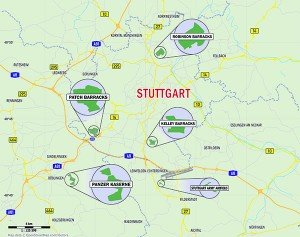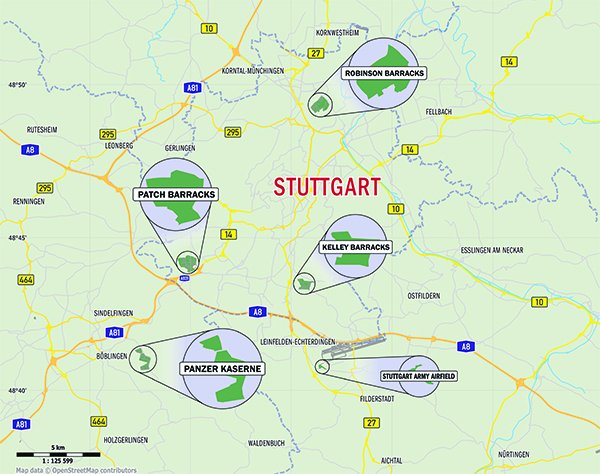 Q: We just relocated to the Stuttgart military community. It's our first assignment in Germany, and we are waiting on our household goods and car. What are some of the things we need know?
A. When your household goods are delivered, you should ensure that everything has arrived in the same condition as when it was shipped. If something is lost or damaged, you can file a claim. You can begin the process immediately during the delivery of your HHG with the Notice of Loss or Damage provided to you by the movers. Make sure you fill this out before the movers leave. But if you do not discover the damage or loss until after the movers have left, simply go to www.move.mil and log in to the Defense Personal Property System, also known as DPS. There you can file a notice of loss or damage. You must also file your claim in DPS. 
You must file notice of loss or damage within 75 days of the date of delivery, and you must file your claim within nine months of the date of delivery. Meeting these timelines will make you eligible for full replacement value of your damaged or lost items. This means that if your claim is found to be legitimate, you are entitled to the full replacement value of the item or an acceptable repair, if the item is reparable.
Vehicles
If you notice damage to your vehicle at pick up, you must note the damage on the spot. If your car is dirty, you may go wash it in order to better inspect it. However, if you note any damage, you must return the same day, usually within a few hours, in order to properly give notice of damage to your vehicle. The reason for the short notice period is that damage can easily occur to a vehicle. If you bring your car back later, then the burden is on you to prove that the damage was transit-related, and this can be a difficult task. 
If the shipping company has missed the deadline to deliver your vehicle, service members may be eligible for rental car expense reimbursement for up to seven days and a maximum of $30 per day. This reimbursement is provided through the finance office. If there are additional delays, contact the carrier's claims department.
Cell phone, other contracts
In Germany, contracts automatically renew. Unlike some contracts in the U.S. that continue on a month-to-month basis, contracts in Germany can renew for another year or more. Therefore, ensure that you understand when you must cancel a contract in order to avoid the automatic renewal. If your contract automatically renews, you may be on the hook for an entire year of service fees even if you have PCS'd back to the States. Remember, there is no Servicemember Credit Relief Act equivalent in Germany to protect service members. 
To file a vehicle damage claim, contact the International Auto Logistics claims department at claims@ialpov.us or call civ. 001-855-389-9499, Option 3. For all other claims related questions and assistance, contact the Military Claims Office at 421-4597, civ. 0711-729-4597. The Military Claims Office is located in Building 3312, Kelley Barracks.