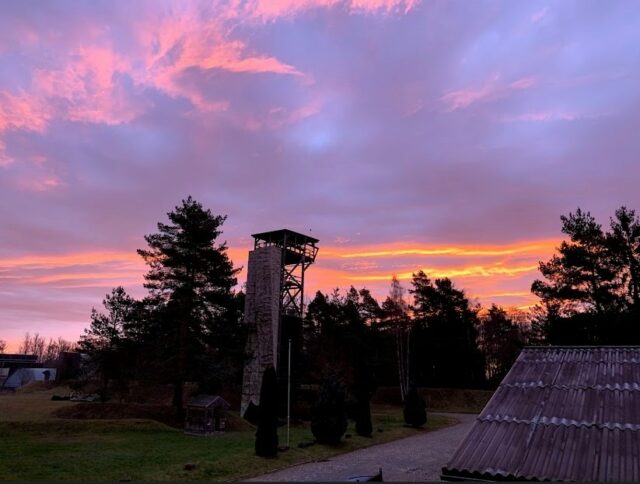 By USAG Stuttgart Public Affairs
The Panzer Range Complex is located near Panzer Kaserne, which is nestled between the cities of Böblingen and Schönaich near Stuttgart.  The installation includes several 25-meter and 300-meter known-distance ranges.  The U.S. Army operates the range to train local service members from all branches of the military in a wide variety of skills.  The range was originally constructed for tank training when it was built (along with Panzer Kaserne) in the 1930s.  Additionally, German military and police units also use the range to hone their small-arms weapons skills.
Der Panzerschießanlage befindet sich in der Nähe der Panzerkaserne, zwischen den Städten Böblingen und Schönaich, bei Stuttgart. Die Anlage umfasst mehrere 25-Meter- und 300-Meter-Schießstände. Der Schießstand wird von der US-Armee benutzt um Soldaten der Streitkräfte auszubilden. Ursprünglich wurde der Schießstand (zusammen mit der Panzerkaserne) um 1930 für die Panzerausbildungen gebaut. Darüber hinaus nutzen auch deutsche Militär– und Polizeieinheiten den Schießstand, um ihre Kentnisse im Umgang mit Handfeuerwaffen zu verbessern.
____________________________________________________________________________________________________________________________
PRIOR MONTHS/ VORHERIGE MONATE