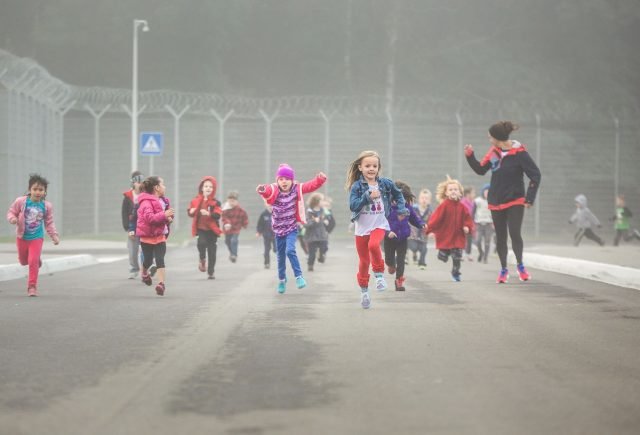 By Daniel L'Esperance
Students, parents and teachers from Stuttgart Elementary School put on their running shoes to celebrate fitness, during a jog-a-thon to help raise money for their school's Parent Teacher Association, Oct. 4.
Organized by Lori Lansford, PTA chair, students took home pledge forms and recruited family and friends to sponsor them for each lap they ran. According to Lansford, this is a key fundraiser for the school's PTA to raise funds for events and activities for the school throughout the year.
Participants learned about the importance of warming up before the run began, and students had a fun time running through the foggy October mist.