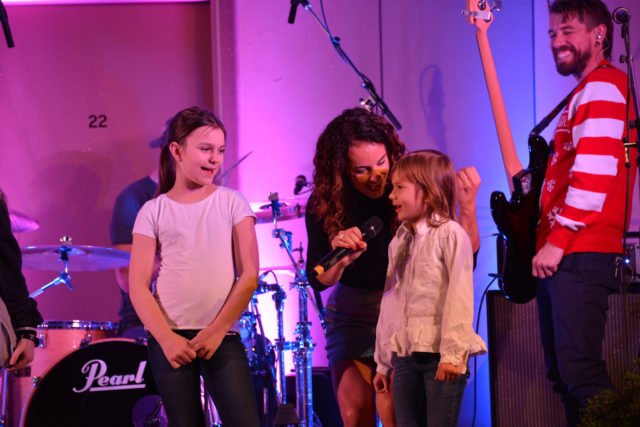 By Larry Reilly
USAG Stuttgart Public Affairs
Danika Portz celebrates and entertains the Stuttgart community during a free Armed Forces Entertainment concert, followed by a meet and greet on Patch Barracks, Nov. 30.
After nestling in amongst dozens of Girl Scouts to help celebrate the Patch Barracks tree lighting ceremony, Portz then went to the Patch Community Club where she serenaded community members with a variety of Christmas carols and many of her own country music tunes.
The two hour evening performance wrapped up a daylong schedule of events that had Portz not only joining in on the Patch tree lighting ceremony and her live performance an hour later, but earlier in the day she rehearsed with the Girl Scouts the many Christmas carols they sang during the tree lighting ceremony.
View more photos of Danika Portz.
View photos of the garrison tree lighting ceremonies.