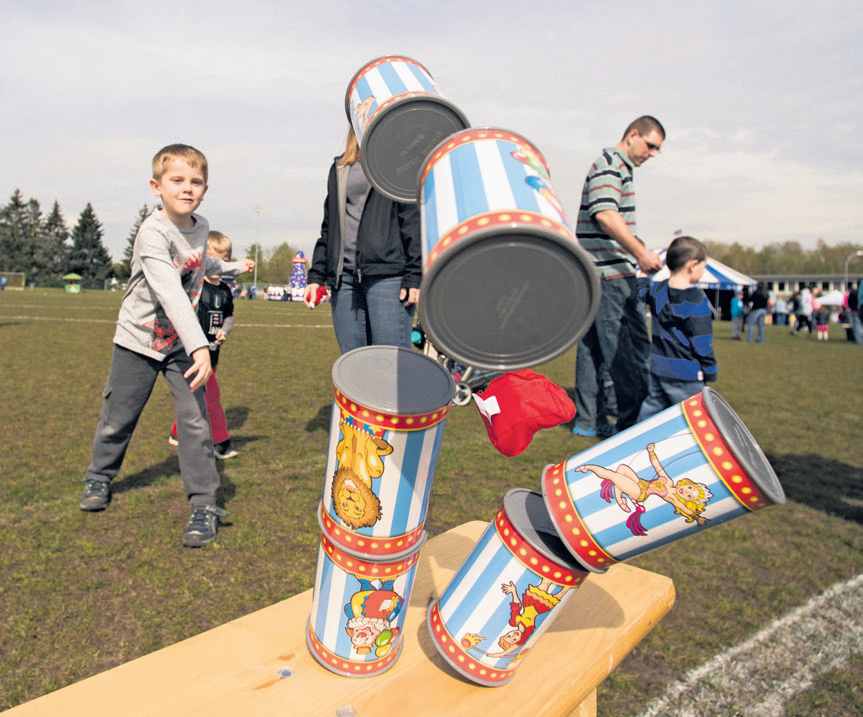 Story and Photos by Kevin S. Abel
USAG Stuttgart Public Affairs Office
April is "Month of the Military Child," which began in 1986. Established by the Secretary of Defense, this designation was enacted to underscore the important role that children play in the military community as well as recognize and commend families for the sacrifices they make every day to support our country.
In honor of Month of the Military Child the Stuttgart Child, Youth and School Services (CYSS), teamed with various partners in the Stuttgart Family and Morale, Welfare and Recreation to recognize the sacrifices and applaud the courage of military children with events throughout the month.
"This month is about recognizing and showing appreciation for our military children," said Col. Glenn K. Dickenson, U.S. Army Garrison Stuttgart commander. "The strength of our service members comes from knowing their families are part of a community that will be there for them."
More than 2 million American children under the age of 18 have at least one parent serving in the military. It is estimated the U.S. Army has more than 900,000 military children with one or both parents having deployed multiple times.
Garrisons around the world hold celebrations designed to recognize the sacrifices military children make and the support they provide to their Soldier-parent(s) and families.
Here in the Stuttgart community, those events started with a CYSS bubble launch, Strike Out Child Abuse event at Galaxy Bowling and Entertainment Center, Wizard of Oz themed lock-in at Patch School Age Center (SAC), a special movie showing and a youth flea market, plus a few other events.
The culminating event was a Circus Finale, April 30 on Patch Barracks, filled with tricks and illusion performances by Merz and Pillini, CYSS sponsored games, bounce house, bungee tower and super-slide held on Husky Field.
"It is really important to host an event for the community celebrating the Month of the Military Child," said Jamie Ruffini, CYS coordinator. "This free event allows the entire community to come together and celebrate all of our children."
School of Knowledge, Inspiration, Exploration and Skills (SKIES) Extracurricular Instructional Ballet class hosted by CYSS also conducted a performance as part of the entertainment.
For more information on the programs that CYSS offers the community from recreation to leisure activities, visit the Stuttgart Family and MWR website at http://stuttgart.armymwr.com.