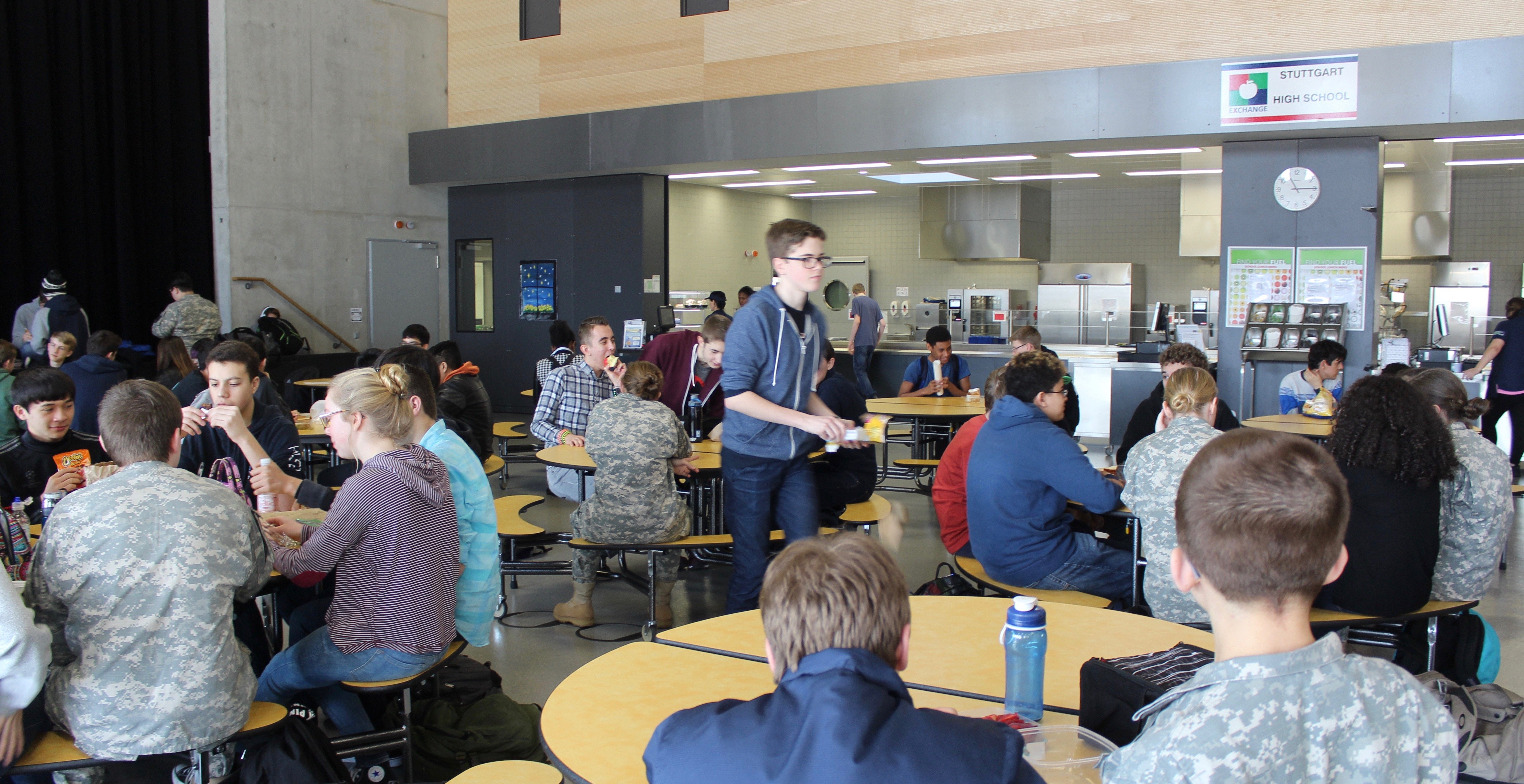 By Isabella Weibel
Editor's Note: Isabella Weibel is a Stuttgart High School career practicum intern for the U.S. Army Garrison Stuttgart Public Affairs Office, and fellow military child who has been stationed in Stuttgart for over five years. 
Every year, the Department of Defense and military community celebrates April as Month of the Military Child.
From deployments to new schools, military children are faced with unique challenges that ordinary youth their age never experience. Their ability to adapt to present and future changes deserves our respect and admiration. The month of April is a time to honor military youth for the important role they play in contributing to the strength of the military family.
One of the biggest of the many challenges military children face that is unique to their situation, is moving frequently.
"When I like a certain place or home, I know that the time I spend there will not last long and it's saddening. I have kept in touch with people that I went to elementary and middle school with, but it is nothing compared to actually being with them." said Stuttgart High School junior, Gabrielle Rizzo.
It is always hard leaving good friends behind, "time zones are a great thing to deal with while trying to keep in touch," sarcastically added Stuttgart High School freshmen, Natasha Kruelski. "If you really care about that person, the distance shouldn't matter."
Department of Defense Education Activity (DoDEA) schools make sure to keep community support readily available with counselors, psychologists, and teachers to guide open discussions to help make it easier for children to transition and adjust.
"My two younger sisters and I are very good at adjusting, but it gets tough after the fifth move," said Kruelski.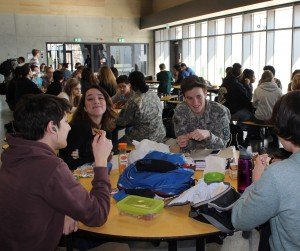 Somehow, military children continue to view their life in a positive light even though sometimes it may be difficult.
"Most of the time it's really hard but I also think it's a really good thing because you're able to meet new people, see new things, and experience different cultures," said Stuttgart High School freshmen, Aliia Woodworth.
"It's nice to be able to go and experience different cultures. Like here [in Stuttgart, Germany], I can take an over the weekend trip to Austria to go ski which is nice, and I get to eat really good food," said Kruelski.
Military children also show their diversity by, "just having different experiences than the average American child," added Woodworth.
If you are a military child moving to Germany, here are 12 of the many things to know before you move:
You can't shop on Sundays because everything is closed.
Trains and bikes will become your main form of transportation. If you are in high school, do not expect to drive in Germany. You must be 18 to drive and by the time you are of age, it takes months, maybe even a year, to get a license.
Most Germans speak English because it is mandatory in their schools, yet, some will only speak to you in German so it is helpful to take at least a basic German class even if you are only here for a short time.
Make sure to say, Guten Tag (Good Day) and/or Tschuss (bye) while entering and/or leaving a shop. Also, when you pass people on the sidewalk.
There are many strange rules. Follow them.
Lines? If there is one, it will probably be chaos. Stand your ground.
Dogs are allowed everywhere, including malls.
Personal space isn't as important. Don't be surprised if people stand right up against you when there is clearly plenty of room.
Winters are intensely cold and summers are agonizingly hot. Air conditioning does not exist.
The weather is very unpredictable. Make sure you're prepared for all weather types at all times.
Germans are not as accommodating to allergies. In the U.S it is easy to drive to your nearest grocery store and find foods free of soy, dairy, gluten, etc. In Germany it is quite difficult to find the items you are used to, the language barrier also causes complication, especially with less common allergies or diets. But by researching and asking around, you will be able to find the foods you prefer.
Suggestion for restaurants: Make and carry an allergy business card in multiple languages (German, French, English, Spanish, etc.) to give to the staff when you travel so they can better recommend options for you and let the chef know.
Germany is a beautiful country, with much history and culture, and although it is very different from America, it is wonderful to have the opportunity to experience living here.