USAG Stuttgart Public Affairs Office
Military aid societies are private, non-profit organizations that provide financial assistance to their respective service members and their families.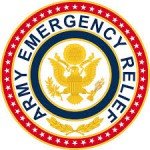 Army Emergency Relief
The annual Army Emergency Relief campaign runs until May 15.
Its purpose is two-fold: to heighten awareness of the organization's benefits and programs that are available, and give Soldiers an opportunity to contribute to the welfare of their fellow Soldiers.
This year's slogan is "Making a Difference."
To find out how you can help, contact your unit AER representative, or call 430-6534/civ. 0711-680.S. 6534 and ask for the U.S. Army Garrison Stuttgart AER representative.
You can also make a donation online at the AER website.
Air Force Assistance Fund
The 42nd annual Air Force Assistance Fund campaign is underway with a theme of "Commitment to Caring."
The AFAF supports four Air Force charities: Air Force Enlisted Village, Air Force Village, Air Force Aid Society, and the General and Mrs. Curtis E. LeMay Foundation. These charities are not part of the Combined Federal Campaign lineup
The campaign runs through April 10.
For more information, visit here or call 430-8459/civ. 0711-680-8459.
Navy, Marines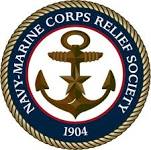 The Navy-Marine Corps Relief Society assists eligible Sailors, Marines and their families.
Donations can be made online here.

Coast Guard
The Coast Guard Mutual Assistance offers grants and loans for Coast Guard personnel and eligible family members. To donate, visit the CGMA website.