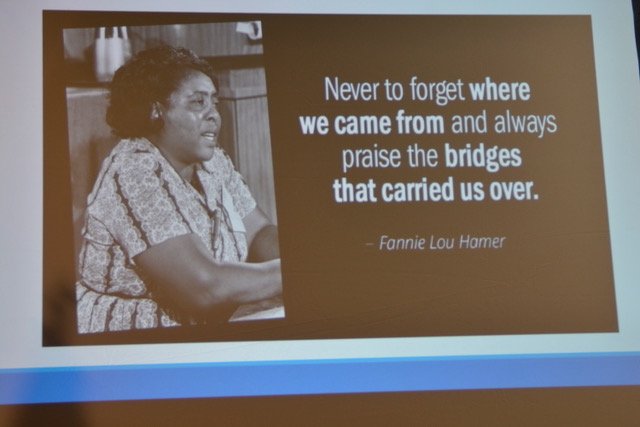 Story and photos by John Reese
USAG Stuttgart Public Affairs
"Black Migrations," the history of six million African-Americans from the rural South between 1916 and 1970 also known as the "Great Northward Migration," was the theme of the combined USAG Stuttgart and U.S. Africa Command Equal Opportunity Black History Month observance in the Kelley Theatre, Feb. 7.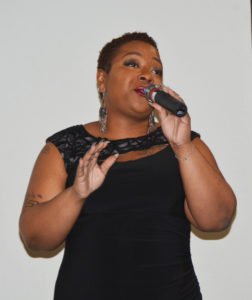 The lunchtime program saw a good turnout of an appreciative audience that enjoyed two musical performances by singer Journi, the National Anthem performed by Staff Sgt. Grady Jones, AFRICOM, and an interpretive dance performed by Master Sgt. Deonda Clarke, AFRICOM EO. The interpretive dance by Clarke accompanied the second song by Journi, and the two received an enthusiastic round of applause from the audience.
With a slide show complimenting her dialog, Sgt. 1st Class Cherly Jasmin-Bellamy emceed the program and provided a fascinating  historical outline.
"More than six million African Americans moved out of the South to cities across the northwest, northeast and west in search of higher wages in industrial jobs and better social and political opportunities," Jasmin-Bellamy said. "This relocation, called the Great Migration, resulted in massive demographic shifts across the U.S."
It was during this period that African-Americans began to build a new place for themselves in public life, she said.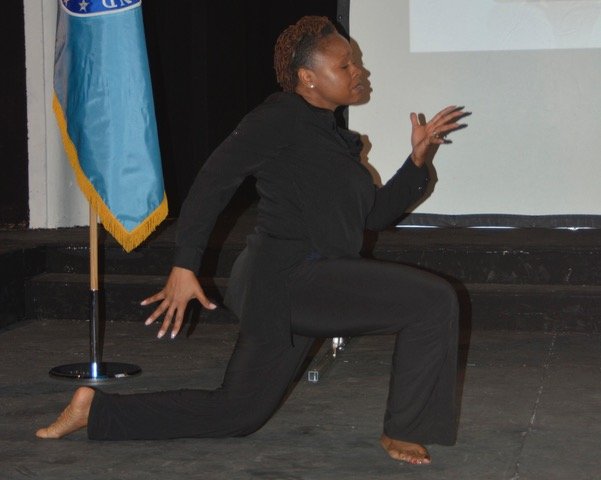 "They actively confronted racial prejudice as well as economic, political and social challenges to create a Black urban culture that would have an enormous impact on the decades to come," Jasmin-Bellamy said.