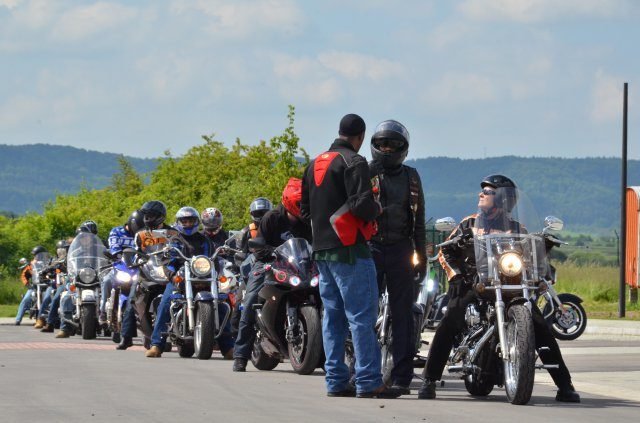 By Ms. Mary Ann Davis
Installation Management Command
KAISERSLAUTERN, Germany – While people are diving headfirst into summer activities, traveling and spending time with family and friends outdoors, there's one thing they need to factor in their summer plans – safety.
"June is National Safety Month, and what better way to start off the summer than with a few tips on safety," said Todd Foulkes, U.S. Army Garrison Rheinland-Pfalz safety manager. "We shouldn't think of safety as something we do, but part of who we are. What people don't realize is they are already making safety decisions every day — they just don't recognize it. From putting on a seatbelt to deciding how fast they will drive or what shoes to wear for a hike. These are just a few decisions made in seconds daily and can determine how much we enjoy an activity and if we complete it without incident."
According to the National Center for Health Statistics, 136,053 people died from unintentional, injury-related deaths last year. These tragedies happened when least expected — during vacation, working outside or driving. These fatalities can be prevented with planning and attention to detail. Nobody's seemingly ordinary or usual day should turn out tragically, Foulkes said.
"Summer means time on the water at water parks, shooting down the water slide, floating on the lazy river and hanging out in a wave pool. Remember to match activities to swimming abilities — don't swim alone, don't push or jump on others and only swim in designated areas," he said. "Most open bodies of water like rivers and lakes are off limits to U.S. personnel in Germany. Check with the safety office or Morale, Welfare and Recreation Office for approved locations."
Foulkes also said other water actives like canoeing, kayaking, boating and diving can be great fun when simple rules are followed.: always use a life jacket, never go alone, let others know where you are going and when you'll return, avoid alcohol, know and follow the rules at specific locations and always check the weather.
Another important safety issue is not just the activities, but how people get there, the safety manager said.
"A lot of us will be driving long distances this summer, and vehicle accidents are still the number one killer of our Soldiers, whether it's in a car or on a motorcycle," he said. "So remember, distracted driving is as bad as impaired driving because it takes your attention away from the road and other vehicles."
The USAG RP commander agreed with Foulkes.
"Driving safety is especially important during the summer, but I want to put extra emphasis on motorcycle driving," said Col. Keith E. Igyarto, a motorcycle enthusiast. "With the summer days getting longer and warmer, I see more motorcyclists on the road enjoying a ride in this great weather. I want to emphasize how important it is for operators and passengers to wear the appropriate Personal Protective Equipment when riding both on and off post."
For motorcyclists on installations, the minimum required PPE is mandatory, but if drivers want to be extra cautious, it doesn't hurt to wear more PPE to be safe. The minimum required PPE consists of the Department of Transportation-approved motorcycle helmet, full-fingered leather or other abrasion-resistant material gloves or mittens designed for use on a motorcycle and long-sleeved shirt or jacket and long trousers.
"Also be sure to practice defensive riding on the road. Sometimes auto drivers aren't paying attention or are distracted while driving, which can cause accidents or near misses with motorcyclists. Unfortunately, motorcyclists are usually worse off in an accident with an auto," the garrison commander said.
To be safe, Igyarto advised to "keep your head on a swivel and anticipate sudden lane changes and braking by automobiles, keep a good distance between you and the next vehicle, and be careful when passing other vehicles."
Regarding motorcycle passengers, in Germany if a passenger is a child younger than 7 years, riders must have a special motorcycle seat installed to secure the child's feet and restrain them in position to avoid falling out. However, with safety in mind and to prevent any unfortunate accidents to young family members, garrison policy dictates that no minors 13 years and younger are permitted to travel as a motorcycle passenger on any Army installation within the garrison, he said.
"I personally put a lot of emphasis on this, because in the Army as a whole and even more so overseas, motorcycle accidents continue to be a leading cause of Soldier fatalities and serious injuries," Igyarto said.
(Editor's note: The USAG Stuttgart Safety Office offers basic rider, intermediate and experienced rider courses. The next scheduled class for basic and intermediate riders is July 27. Soldiers can register online through the Army portal; all other services and civilians should contact the Safety Office to sign up directly.)
To arm commanders and leaders with safety information to educate, empower and challenge Soldiers, and more importantly raise awareness regarding the dangers associated with off-duty activities, the Army Safety Center offers its Off-Duty Safety Awareness presentation. The presentation comes complete with embedded videos and speaker notes that leaders can modify to reflect particular trends within their units, Foulkes said.
"This is very important because from fiscal 2012 through 2016, more than 77 percent of military accidental fatalities occurred off duty. Awareness is a key component in reducing these accidental losses," he said. "We need everyone — commanders, leaders, Soldiers, Department of Defense civilian employees and family members — to become the solution in preventing the next accident or loss of life."
See the presentation, "There are No Retakes in Real Life"  and find more summer safety topics at the Army Safety Center site.