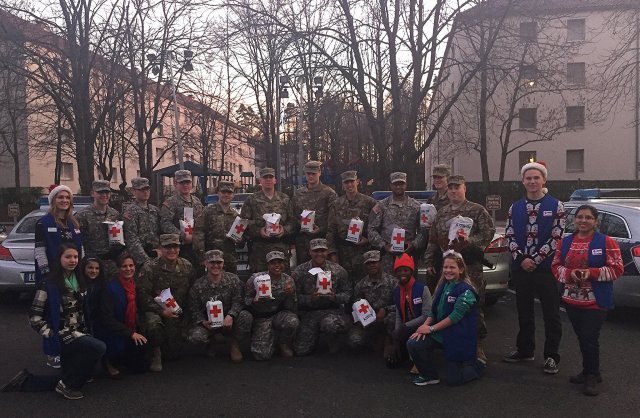 The American Red Cross partnered with Amazon in support of U.S. military personnel serving overseas this holiday season. Amazon generously donated 2000 gift packages filled with goodies to share with men and women in uniform that were working on Christmas Day. These packages were sent to Red Cross offices across Europe, the Far East, Kuwait and Djibouti. U.S. Army Garrison Stuttgart's Red Cross Station was fortunate to have received some of these packages to deliver to our very deserving military members.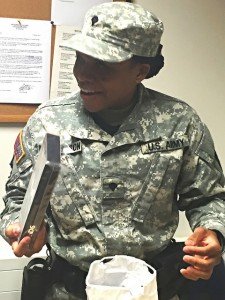 Red Cross staff and volunteers delivered these packages on Christmas Day to various units across the USAG Stuttgart installations; The 1st Battalion, 10th Special Forces Group Airborn, U.S. Marine Forces Europe and Africa, 554th Military Police Company, 52nd Signal Battalion, United States Africa Command, Special Operations Command, bringing a little extra joy to many on duty. ‪
View the photo album, click here.
To get in touch or volunteer with the American Red Cross Stuttgart, Panzer Kaserne, Bldg 2948, 3rd Floor, contact  07031 152812.