UPDATE, Feb. 4: Below is the banner awarded to RBES, Feb. 1.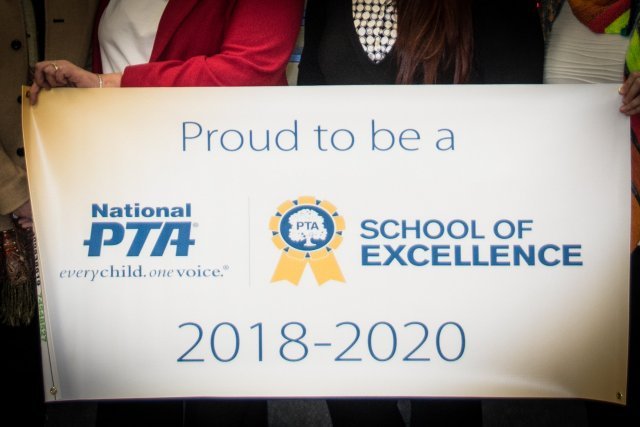 National PTA
News Release
National PTA has recognized Robinson Barracks Elementary School and RBES PTSA as a 2018-2020 School of Excellence for their commitment to building an inclusive and welcoming school community where all families contribute to enriching the educational experience and overall well-being for all students.
"Research shows that when families and schools work together, students do better in school and schools improve," said Jim Accomando, president of National PTA. RBES and RBES PTSA have worked hard to strengthen their family-school partnership and create an environment where all families feel welcomed and empowered to support student success. We are pleased to recognize them as a National PTA School of Excellence."
National PTA's School of Excellence program helps PTAs become partners in identifying and implementing school improvement initiatives based on PTA's National Standards for Family-School Partnerships. Schools that exhibit improvement at the end of the school year are honored as a National PTA School of Excellence, a distinction that spans two years.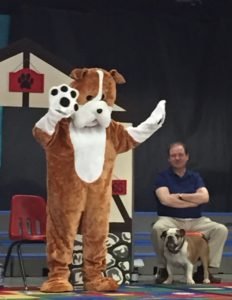 RBES and RBES PTSA are one of only 278 PTAs and schools nationwide recognized as a 2018-2020 School of Excellence.
"It is of the greatest priority of our RBES PTSA to ensure that we work together with our parents, our school administration, teachers and community to provide the best possible educational experience for our children. Family engagement is a shared responsibility that we take very seriously, and we are honored to be recognized as a National PTA School of excellence," said Sabrina Wilson, president, RBES PTSA.
To celebrate their achievements, RBES and RBES PTSA was presented with a National PTA School of Excellence banner.
About National PTA
National PTA® comprises millions of families, students, teachers, administrators, and business and community leaders devoted to the educational success of children and the promotion of family engagement in schools. PTA is a registered 501(c)(3) nonprofit association that prides itself on being a powerful voice for all children, a relevant resource for families and communities, and a strong advocate for public education. Membership in PTA is open to anyone who wants to be involved and make a difference for the education, health, and welfare of children and youth. For more information, visit PTA.org. For more information about the National PTA School of Excellence program, visit PTA.org/Excellence.