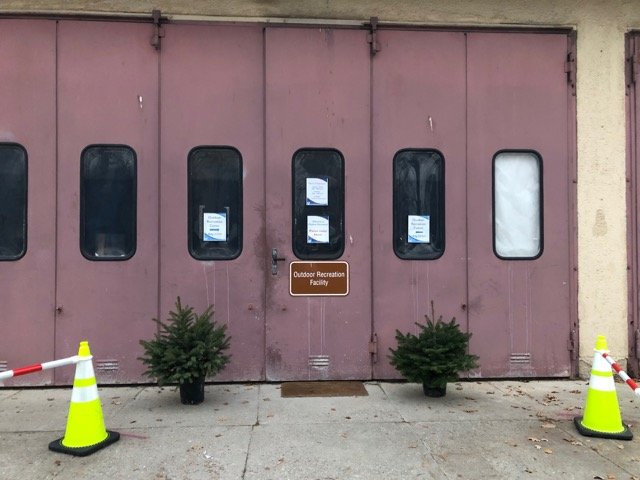 Story and photos by Martha Povich
USAG Stuttgart Family & MWR
The Family & MWR Outdoor Recreation Center moved from Panzer Kaserne to Bldg. 3320, bays 4, 5 and 6, Kelley Barracks.
The warehouse bays are located behind the Kelley flagpole area–to get there, just turn on to the road alongside the Kelley Theatre and you'll see lime green colored cones temporarily marking reserved parking spaces for customers who are renting or returning ski equipment.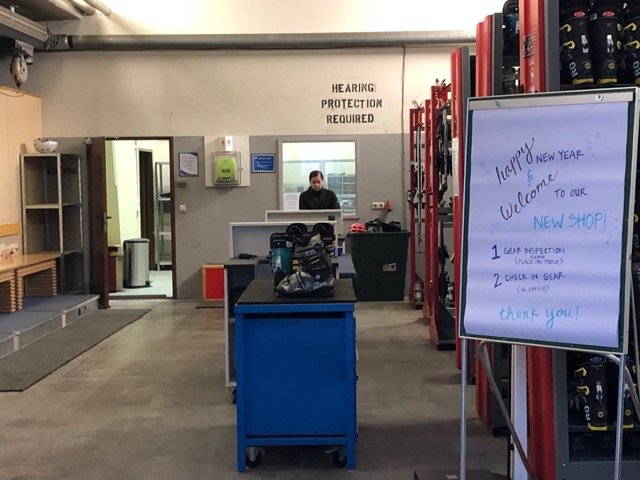 The move occurred during the holiday break so as to incur as little interruption to community members as possible. Our last day in Bldg. 2953 on Panzer Kaserne was Dec. 14 and we reopened for business on Kelley Barracks Jan. 2. In all, we only had nine working days to transition hundreds of pounds of equipment.  An eight-man moving company team broke down, transported and put up the massive metal winter ski and boot racks, doing most of the heavy lifting.
However, as every service member knows, that's only half the work; the other half is making everything fit in a practical and efficient way, moving, shoving, lifting and rearranging things until they do. It'll be an ongoing process for a while.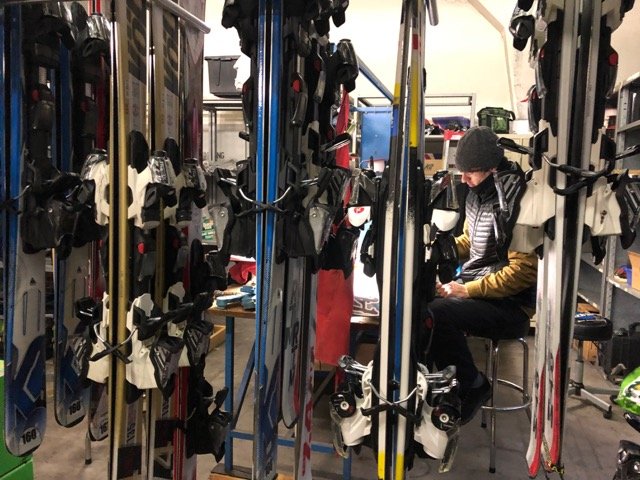 The lime green cones offer five temporary parking spaces at for customers. If the spaces are being used, customers returning equipment are encouraged to park close to the bay side, unload the gear, find a place to park (yes, we know that's a challenge) and return to follow through with turn-in. We're looking forward to having a set number of reserved customer parking spaces along later.
Ski trips are ongoing from now until the end of March.  If it's drizzling and snowing here, just imagine what's going on at higher elevations!