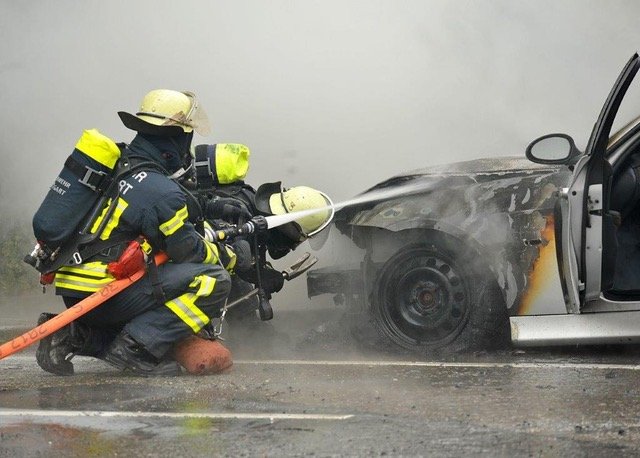 Public Affairs
USAG Stuttgart
October's annual fire prevention awareness is much more than the fable about Mrs. O'Leary's cow kicking over the lantern that supposedly caused the Great Chicago Fire, Oct. 8-10, 1871. It's about preventing fires in the first place, and if one does occur, how to react to it.
The 2019 Fire Prevention Week Campaign works to educate everyone about the small, but important, actions they can take to keep themselves and those around them safe. The theme for 2019 is "Not Every Hero Wears a Cape. Plan and Practice Your Escape!"
Did you know that in a typical home fire, you may have as little as one to two minutes to escape safely from the time the smoke alarm sounds. Escape planning and practice can help you make the most of the time you have, giving everyone enough time to get out. Fire prevention saves money as well as lives.
"It's now a worldwide proven fact that for every dollar spent on fire protection, there is a six dollar return on your investment," said assistant chief Len Fagen, USAG Stuttgart Fire Department. "And 93.4 percent of the time, sprinklers hold a fire to the room of ignition."
Army Fire & Emergency Services directly supports readiness and mission assuredness by providing expert prevention, protection, rescue, education, mitigation and consulting services, enabling members of the Stuttgart military community to live, work and thrive in a safe environment. As part of the prevention, the garrison's firefighters are making the rounds in October, teaching fire prevention.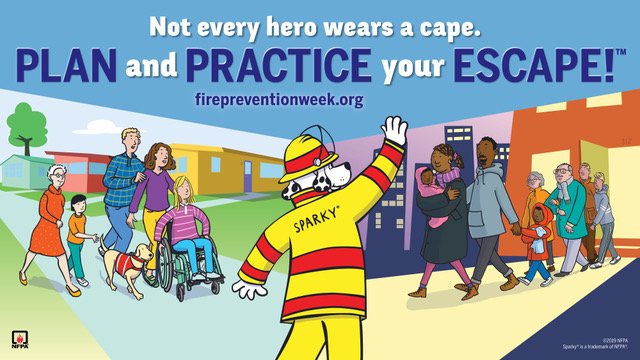 Fire Prevention Week 2019, Oct. 6–12
Oct. 7: AFFES employee fire extinguisher training
Oct. 9: Fire drill, 1 p.m., Stuttgart Elementary and Stuttgart High
Oct. 10: Firetruck Pull, 10 a.m., Patch Shoppette
Oct. 11: Fire drill, 8:50 a.m., Patch Middle School
The USAG Stuttgart Fire Department will also conduct its Child and Youth Services fire drills and bring a firetruck for the children to explore. Ask your school administrator or your child's teacher for dates and times.
Evacuation coordinator training is now being offered on a one-to-one basis; instead of you coming to the Fire Department for training, it'll come to you and your building.
"A big advantage is we will try to accommodate your schedule instead you having to accommodate ours," Fagan said.
Please register per email at usarmy.stuttgart.id-europe.mbx.fire-prevention@mail.mil. These classes are mandatory in accordance with AR420-1.