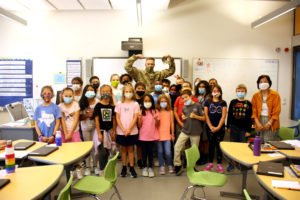 Stuttgart Elementary School peppered the Garrison Commander with questions on what the post does, and even provided some suggestions for making Stuttgart a more kid friendly place to live.
While Col. Matt Ziglar spent most of his time in Mrs. Jihun Kudsen's class, other classes were able to participate in the question/answer session via livestream.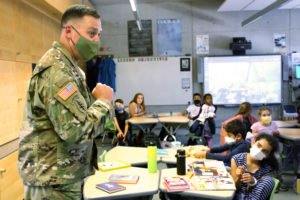 Ziglar spoke about his 23 years in the military and what it takes to the run the small city that is the U.S. Army Garrison Stuttgart.
The group talked about what it means to be a good steward on a military base and Ziglar said that includes everything from picking up trash — even if it isn't yours — volunteering, and making sure to listen to others when there's a disagreement.
The kids also had a few suggestions for what would make the garrison a better place to live, which included everything from animal shelters, a bowling alley and even tree house on every  post.
Ziglar said he would look into the suggestions and see what would be possible, before departing and wishing the kids happy weekend.