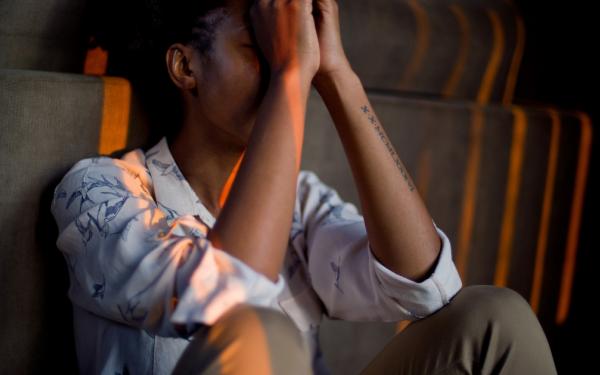 By Capt. Traci L. Kaiser
Chief-Behavioral Health
Army Health Clinic Stuttgart
According to the Defense Suicide Prevention Office's Weekly Suicide Report, in 2018 the Department of Defense saw its highest number of suicides ever in its reporting history; 358 Active Duty and Selected Reserve on Active Duty. At this time last year, we had lost 36 to suicide. The current year to date summary in 2019 for both suspected and confirmed suicides within the Department of Defense stands at 37. In the week of  Feb. 4-10 2019, [the military] lost a seven brothers and sisters in arms to [suspected] suicide.
The Army Health Clinic-Stuttgart's Department of Behavioral Health, in collaboration with ASAP's Suicide Prevention Program, will host an informal senior leader symposium on suicide and behavioral health. The symposium is an opportunity for senior leaders to gather for the unified purpose of supporting and learning from their peers. Three senior leaders will speak on their personal experiences with behavioral health. They've selflessly volunteered to foster a climate of transparency, acceptance, and encouragement to contend with the significant stressors faced by seniors leaders. The intent focuses on peer-to-peer communication, fostering personal relationships, and avoiding isolation in an informal setting that is not intended for the troops they lead, but rather for the Senior Leaders themselves.
Leadership, and its necessity, is ingrained in the heart of every individual to ever wear a uniform. Service members are taught from day one that they will not only be given the opportunity to lead, but also that their respective service will be there along the way to help them lead via support from mentors, education, and a plethora of experiences.
USAG Stuttgart has no shortage of leaders. In fact, one of the ways that Stuttgart stands out from other installations is by the amount of leadership experience held within the garrison walls. Peer-to-peer communication and understanding is a critical part of leadership development.
Behavioral health and suicide amongst senior leaders will be discussed at the symposium in the Swabian Special Events Center, Patch Barracks, 11 a.m.–1 p.m., April 17. The event is open to all services for ranks E-7 and above, O4 and above, and GS-12 and above. Attire is duty uniform or business casual. A catered buffet lunch for attendees will conclude the symposium. Participants are asked to RSVP as soon as possible, as attendance is capped at 100 personnel. Call 590-1615.
Please come support your fellow leaders as they demonstrate their own selfless service toward their peers.
(Editor's note: The March 2019 newsstand edition of the Stuttgart Citizen erroneously shows the date of the symposium as April 12. The correct date is April 17.)