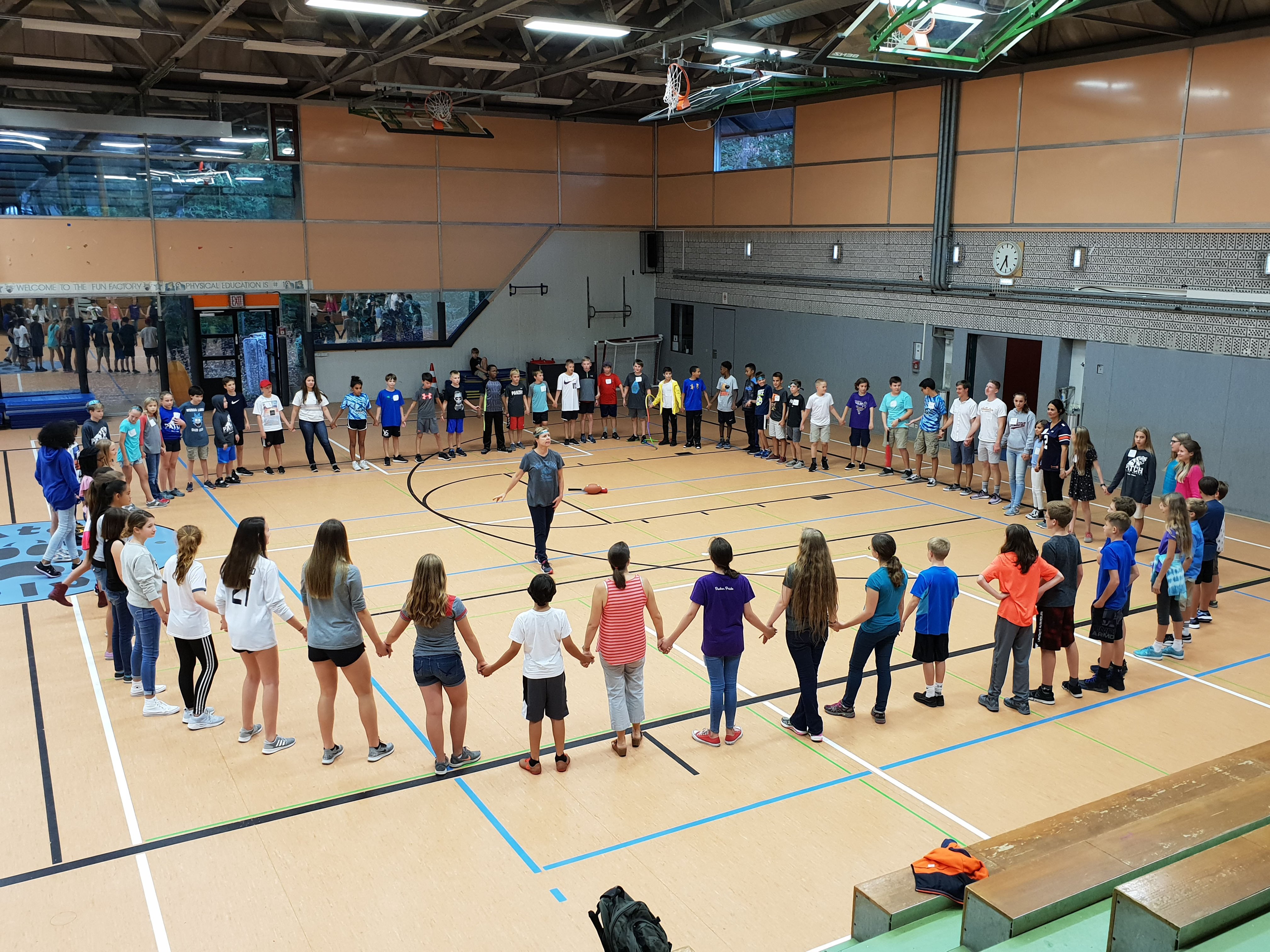 Updated with new photo, Aug. 31.
By Anne-Marie Harcrow
USAG Stuttgart Family Advocacy Program
Entering middle school can be a daunting transition for some students. Anxiety about getting lost, bullied by older students, remembering locker combinations, even being able to navigate a combination lock, can create uncertainty among incoming 6th graders.
Middle school is a time of transition; peer groups are changing, a greater need for independence emerges, and biological and emotional changes are taking place. The adjustment from having one main teacher to multiple teachers can be overwhelming. For some children, the feeling of losing a trusted adult at school can seem unnerving.
To help ease the transition for the 2018-2019 school year's incoming 6th graders at Patch Middle School, the Army Community Service Family Advocacy Program is hosting "Conquering Middle School,"  at Bowman Field, Patch Barracks, 3–6 p.m. Aug. 24. The event is designed to ease the transition to middle school through interactive activities and breakout sessions. Incoming 6th graders will have an opportunity to have their burning middle school questions answered by enthusiastic 7th and 8th graders. All grade levels will participate in team building activities such as tug-of-wars, an obstacle course with combination locks, relay races and more. Participants are asked to register for the event by Aug. 17. Enthusiastic 7th and 8th graders are encouraged to volunteer.
For parents of school aged children, the Family Advocacy Program is also offering a "Parenting for Academic Success" class, 9–11 a.m., Sept. 4. This class offers positive discipline techniques and tips for supporting children through a successful school year, while providing an opportunity to meet and share experiences with other parents. Seats are limited and registration is required by Aug. 31 for this event.
Participants, and to volunteer for additional information and training meetings, can sign up for one or both events by calling ACS at 431-3362/3518 or 07031-15-3362/3518.