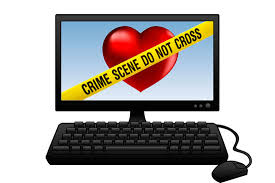 Compiled by USAG Stuttgart Public Affairs from the Cyber Criminal Intelligence Program
(Editor's note: While this article is Army-centric, the USAG Stuttgart encourages its military community service members, DoD civilians, contractors and family members of all branches of service to report cybercrimes.)
Frequently, U.S. Army Criminal Investigation Command receives notifications from individuals stating they were scammed online by someone claiming to be a U.S. Soldier. Unbeknownst to the Soldier, an online scammer has used the Soldier's name and available social media photos to perpetrate a crime.
While the majority of social media impersonations are of officers, online scammers will impersonate enlisted personnel, Army civilians and contractors. Scammers, using information from profiles, capitalize on the trustworthy reputation of individuals associated with the Army. By monitoring your social media identity, you can protect your Army family your reputation.
To mitigate fraudulent social media accounts, search for your name on social media sites. Since scammers may use your photo but change the name, you should also conduct a Google image search of your social media profile pictures.
Social Networking Safety Tips
Social networking sites allow people to interact with others and find people with similar interests or backgrounds. These sites enjoy worldwide popularity, underscoring the need to understand potential risks associated with the use of these sites.
A person's online activities may inadvertently expose excessive information about their identity, location, relationships, and affiliations, creating an increased risk of identity theft, stalking, or targeted violence. A safer social networking experience is available by accepting some basic assumptions and following a few recommendations.
Once something is posted on a social networking site, it can quickly spread. No amount of effort will erase it. There is a complete record of your online activity – the internet does not forget. Participating in more social networking sites increases your attack surface and overall risk – you aren't anonymous on the internet. Everyone on the internet can see what you post, from where you post it, who your friends and associates are, the comments your friends make and your "witty" replies.
There are people on the internet who are not who they purport to be and will take advantage of you if afforded the opportunity. An embarrassing comment or image may come back to haunt you when you least expect it.
Social networking safety recommendations:
Don't post anything you would be embarrassed to see on the evening news.
Don't accept friend/follower requests from anyone you do not know; independently verify identities.
Avoid using third-party applications; if needed, don't allow them to access your social networking accounts, friends list or address books.
Don't post personally identifiable information.
Be cautious about the images you post – what's in them may be more revealing than who is in them. Images posted over time may form a complete mosaic of you and your family.
Don't allow others to tag you in images they post. Doing so makes you easier to locate and accurately construct your network of friends, relatives and associates.
Securely configure your social networking accounts to minimize who can see your information.
If you find yourself or a family member being impersonated online, the links at the Computer Crime Investigative Unit will lead you to step-by-step instructions for reporting false profiles on popular social media sites, such as Facebook, Instagram, Twitter, Google+ and LinkedIn.