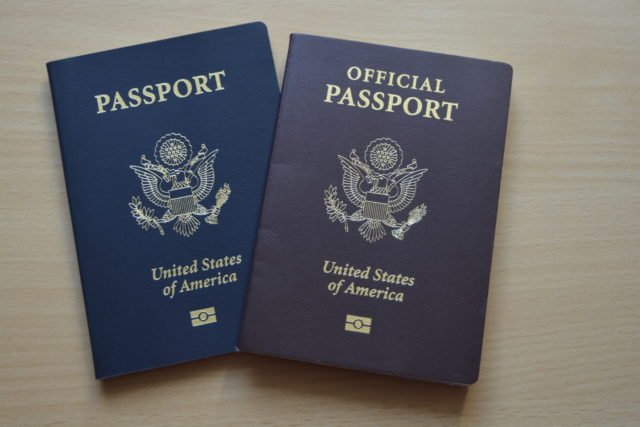 Passport and SOFA Office
USAG Stuttgart
Are your passports, and those of your family members, valid for your upcoming permanent change of station?  Passports are renewable up to a year before expiration. Most countries require you to have six months remaining on your passport to enter. Tourist passports take 4-6 weeks to arrive and official/ no-fee/ diplomatic passports take about 6-8 weeks, therefore plan to renew about 8-9 months ahead of time. Reports of Birth Abroad take 8-12 weeks to process. Plan to apply as soon as you receive the German Birth Register.
The State Department advises that all U.S. military-affiliated personnel in Germany must apply for passports and Consular Reports of Birth Abroad through their military passport offices. The USAG Stuttgart Passport and SOFA Office can assist with passport applications for new, renewal, name changes, lost or stolen, or mutilated passports. Its services also include processing Report of Birth Abroad applications which includes Consular Report of Birth Abroad (equivalent to an American birth certificate), child's first passport and, after those come in, then Social Security number processing.
Appointments are required for tourist passports and Report of Birth applications, but not for normal out-processing. Just bring in all passports of all types of the sponsor and family members and proofs of SOFA. Appointments are also not necessary for SOFA cards. Customers are asked to arrive on time for appointments and to have all documents ready. If you arrive without all of the required documents, there is a chance you will need to reschedule.

Have passport, will travel

The garrison
Passport Office
is located in Room 314, Bldg. 2915, Panzer Kaserne. The hours of operation are weekdays (except Wednesdays and all U.S. federal holidays when the office is closed), 8:30 a.m.-noon and 1-4 p.m.
For answers about passports or to receive the Report of Birth Abroad e-mail with the citizenship application attachment, call 596-2009/2539/2301/2767 or 09641-70-596-2009/2539/2301/2767, or e-mail. usarmy.stuttgart.id-europe.mbx.usag-stuttgart-passport@mail.mil. Checklists of what to bring to your appointment, instructions on how to fill out your on-line application and other help with your passport can be found on the official garrison website. Appointments can also be made through RAPIDS using the "Make an Appointment" button on the webpage.