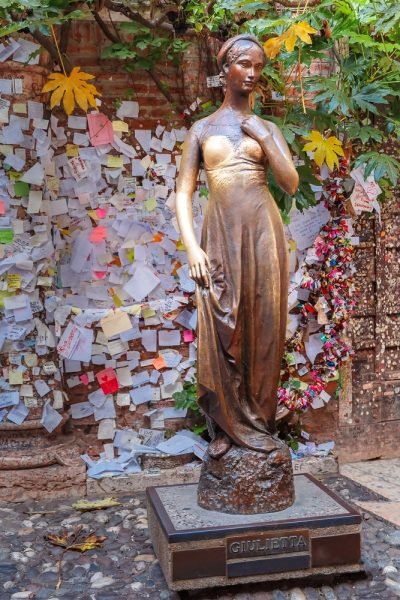 By Isabella Weibel
Editor's Note: Isabella Weibel is a graduating senior of Stuttgart High School's class of 2016 and a volunteer at the USAG Stuttgart Public Affairs Office.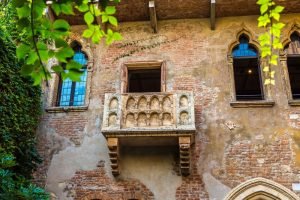 About: The "Club di Giulietta," or Juliet Club, is located in Verona, one of the top five cities for tourism in Italy. Verona is known worldwide as a "Town of Love" thanks to Shakespeare's, "Romeo and Juliet." The Juliet Club is in charge of a very unique task: replying to thousands of letters that are addressed to "Juliet" (Giulietta Capuleti) from everywhere in the world. A team of volunteers is in charge of Juliet's correspondence and reads all the letters and respond in various languages.
A personal account volunteering at the "Club di Giulietta" in Verona, Italy.
This summer, I volunteered at the Club di Giulietta during a trip with my family to Verona, Italy. It was an amazing experience impersonating Juliet and giving advice to others. We contacted the club in advance via their website to coordinate our trip dates. The communication was easy and handled entirely online.
Once we arrived in Verona, I spent at least five hours at the club everyday writing letters. I even snuck some back to the hotel to work on later, after hours.
After responding to what seemed like hundreds of letters, I began to notice how similar the messages and overall themes all were. I was able to separate the letters into three categories: the heartbroken, the love seeker, and the "madly in love." I enjoyed being able to give people advice and feel as if I was helping them through a difficult time. There were some heavy letters, and some light ones, but I gave my best advice to each of them and hoped that it would prove useful. On the more difficult topics (heartbreak, divorce etc.), I could connect with the other volunteers for their advice too. Even though I could not change their situation, a response at least could give them hope that they weren't alone. I am so glad I took this week out of my life to be a secretary of Juliet. It gave me a new outlook on how difficult, yet wonderful, it is to be in love, and how very much alike we all are.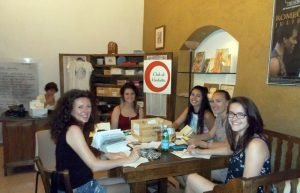 The club keeps every letter received in a public archive in the office.
If you would like to send a letter to Juliet, address your letter to:
Club di Giulietta
via Galilei 3
37133 Verona, Italy
_____________________________________________
Information about the club and how visitors can volunteer can be found on their website in English (http://www.julietclub.com/en/) as follows:  
The volunteer experience at Juliet Club
During their service the volunteers will be able to:
Participate in Juliet Club activities
Work as part of a team  with the other participants in Juliet Club events and tasks
Improve their knowledge of the Italian language and of the Italian culture (for foreign volunteers)
Practice foreign languages (for Italian volunteers).
Where
The voluntary service must be completed at the premises of Juliet Club in Verona for training and supervision to get the most benefit from the experience and to guarantee the standards of quality of the Club.
Duration
The voluntary service at the Juliet Club can last from two weeks to 12 months, in any period of the year, agreed upon in advance with Juliet's Club.
Conditions
This service does not include any monetary compensation from Juliet's Club. Travel and lodging are at the expense of the volunteer.
Requirements for applying
The voluntary service experience at Juliet's Club is open to male and females candidates (18 years or older).  Preference will be given to candidates with backgrounds in foreign languages, psychology, sociology, literature and journalism.
Fluent written English is a must. Particularly welcome are skills like psychology, creativity and empathy, meaning the ability to transmit messages of love and hope on behalf of Juliet.
How to be a candidate and the Selection Process
Candidates are invited to send their resume and motivational letter (or a video) in English to Juliet's Club at info@julietclub.com with the indication of their preferred period and duration of trainee-ship. The candidate selection will include a on-line test.