USAG Stuttgart Public Affairs Office
Why not start the New Year with visiting one of the many museums in the greater Stuttgart area, look at the stars at the Carl-Zeiss Planetarium, relax at a mineral spa, or enjoy a birthday show for Elvis Presley, the King of rock 'n' roll, at the newly built variety theatre? Here are some finds for the quieter month of January to escape the cold and get off to a good start.
The Stuttgart State Gallery's collection spans 700 years and features paintings, sculptures and other exhibits dating from 14th century German, Dutch and Italian art to 21st century contemporary art. The gallery consists of two buildings: the Old State Gallery built between 1838 and 1843, and the New State Gallery, designed in 1984 by British architect James Sterling. Currently, the state gallery features an "Oskar Schlemmer Visions of a New World" exhibition until April 6. Tickets to the exhibition cost €12. For more information, visit here.
The "Kunstmuseum," or art museum, features works of art from the late 18th century to present. The museum's main focus is a collection of pieces from German painter Otto Dix. The museum is located in a 26-meter-high glass cube, offering space for four exhibition areas as well as a bar and restaurant. A "Balle Balle Knalle" exhibition displaying works of the Swiss artist Dieter Roth runs until April 12. Tickets cost €8. For more information, visit here.
The Schauwerk in Sindelfingen presents contemporary art from the Schaufler collection. Over the course of 30 years, the couple, Peter Schaufler and Christiane Schaufler-Münch, established one of the largest private art collections in Germany. Exhibits come from German and international artists mainly from Italy, France, Asia and South America. A "Ladies First!" exhibition with works of more than 30 contemporary female artists runs until Aug. 30. Tickets cost €8. For more information, visit here.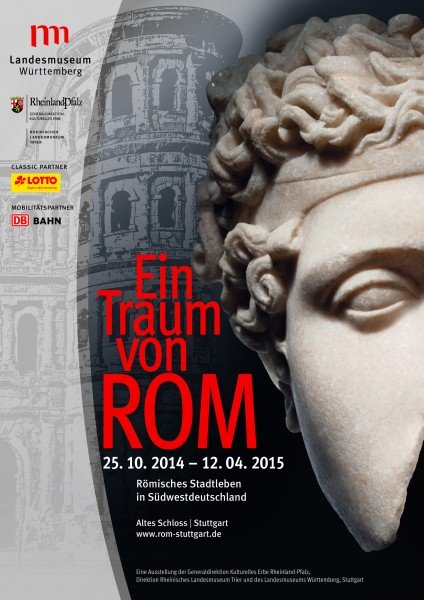 The "Landesmuseum Württemberg," or Württemberg State Museum, is located in Stuttgart's Old Castle. The museum's collection aims to trace back Baden-Württemberg's history from the Stone Age to present. A "Dream of Rome" exhibition will run through April 12. Tickets cost €9. For more information, visit here.
The Linden-Museum Stuttgart is the State Museum for Ethnology. Throughout three floors, visitors can learn about different continents and regions to include Africa, the Orient, the South Seas, Japan, and America with exhibits of Native American culture and Central Asia. Until May 17, a "Myanmar –The Golden Land" exhibition is featured. Tickets cost €8. For more information, visit here.
The "Schweine-Museum," or pig museum, in Stuttgart is considered the world's largest pig museum and highlights all there is about our curly-tailed friends. The museum displays close to 42,000 artifacts, including jewelry, collector's items, household goods, dishes, sculptures, movies, books and paintings, all concerning pigs. The museum was formerly home to the Stuttgart slaughterhouse and also offers a restaurant and beer garden. Tickets cost €5.90. For more information, visit here.
For those interested in astronomy and all the wonders of the night sky, the Carl-Zeiss Planetarium makes for an interesting outing. The planetarium's high-tech projector can reproduce stars and planets. The planetarium also offers surround sounds, laser and multi-media shows, and exhibitions throughout the year. Tickets cost €6. For more information, visit here.
This year, on Jan. 8, Elvis Presley would have turned 80. In Stuttgart, the King of Rock 'n' Roll is celebrated at the Deutsch-Amerikanisches Zentrum/James-F.-Byrnes-Institut and at the Friedrichsbau Varieté:
The DAZ will feature an "Elvis Presley in Germany" exhibition until Feb. 27. For the exhibition, historian Peter Heigl, from Nuremburg, collected various photos, banners, movie posters and exhibits depicting Elvis Presley's time as an American Soldier stationed in Germany from 1958 to 1960. Entrance is free. For more information, visit here.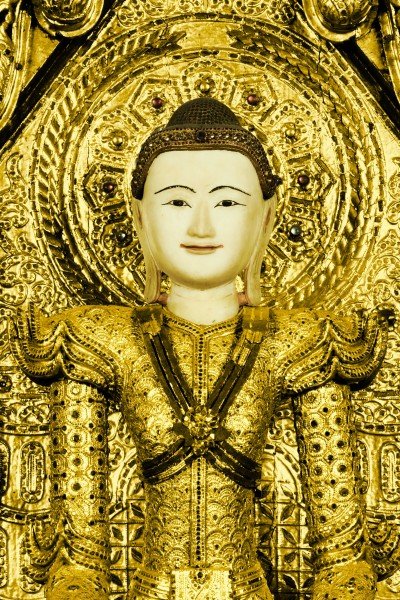 The Friedrichsbau Varieté, or variety theatre, features a "Celebrating the King" show with the popular Elvis Presley impersonator Ray Martin until Feb. 7. Year-round, the internationally acclaimed varieté offers theatergoers magic, fantasy and illusion. Performances also feature acrobatic and artistic acts, juggling and live music. For more information, visit here.
Note that the Friedrichsbau Varieté moved. Performances are now held in a new facility located at Siemensstrasse 15, 70469 Stuttgart. U-Bahn trains U7, 6 and 13 take visitors to the "Pragsattel" or "Maybachstrasse" stops.
Stuttgart-Bad Cannstatt has the second largest mineral water source in Europe. For those interested in a relaxing bath, the pools listed below offer indoor and outdoor areas, and give visitors the chance to soak in healing mineral water, enjoy sauna, steam baths or massages:
Mineralbad Berg: Am Schwanenplatz 9, 70190 Stuttgart. U-Bahn trains U1, U2 and U14 to the "Mineralbäder" stop.
The Leuze Mineralbad: Am Leuzebad 2, 70190 Stuttgart. U-Bahn trains U1, U2 and U14 to the "Mineralbäder" stop.
MineralBad Cannstatt: Sulzerrainstrasse 2, 70372 Stuttgart. U-Bahn train U2 to the "Kursaal" stop. For more information, visit here.
Another mineral spa is located near Panzer Kaserne in Böblingen: The "Mineraltherme" provides indoor and outdoor mineral pools, saunas and massages. For more information, visit here.
Stuttgart has two new shopping malls: The "Milaneo" mall is located at Stuttgart's Europaviertel adjacent to the main train station (5-minute walk) and Stadtbibliothek, or city library. The mall offers more than 200 stores as well as restaurants and cafés.
Milaneo is located at Wolframstrasse 35, 70191 Stuttgart. U-Bahn trains U5, U6, U7, U12 and U15 take visitors to the "Stadtbibiliothek" stop. For more information, visit here.
The "Gerber" mall is located at Stuttgart's "Gerberviertel" and offers 86 stores, restaurants and cafés throughout three floors. The mall is located at Sophienstrasse 21, 70178 Stuttgart. U-Bahn trains U2, U4 and U 14 take visitors to Rotebühlplatz (Das Gerber). For more information, visit here.