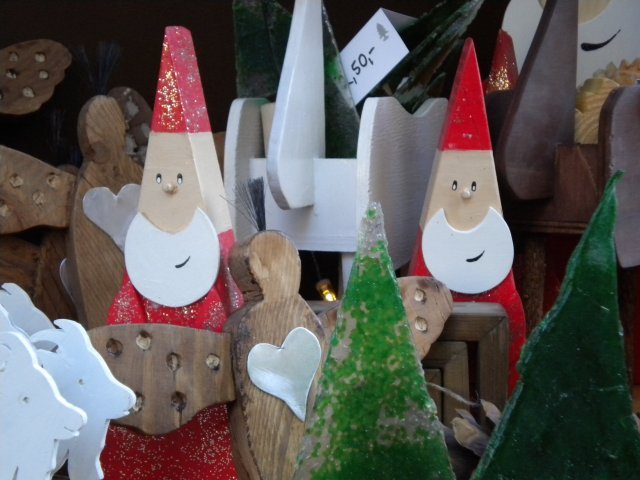 Dec. 6 marks the birthday of Nikolaus, Bishop of Myra (known today as Turkey), and is celebrated in Germany as "Nikolaustag," or St. Nicholas Day.
Leg¬end has it that on his birthday, Nikolaus would don his precious bishop's coat, fill a big sack with nuts, apples, tangerines and honey cake, and load it on the back of his donkey. He then picked up his staff and walked along the streets, giving away the food to those he met.
Today, children place their boots outside their doors on the night of Dec. 5 in hopes that St. Nikolaus will leave some goodies in their shoes. Early on Dec. 6, most children find their boots filled with candy, gin¬gerbread, toys, tangerines and nuts. In other cases, St. Nikolaus, also called "Weihnachtsmann," (Christmas man) visits children during the day in kindergartens and schools, or makes a grand entrance during the evening hours at home.
He is often accompanied by his helper, Knecht (servant) Ruprecht. Knecht Ruprecht carries all the presents for the children in a big sack on his back and has a birch switch hanging from his belt for those children who misbehaved during the year. While St. Nikolaus typically has a long white beard and wears a red coat with a red Santa hat, Knecht Ruprecht wears a brown or black coat and has a long gray beard.