Compiled by USAG Stuttgart Public Affairs

Editor's Note: Original article published by Ganesa Robinson, IMCOM Marketing 
It's Military Appreciation Month and we all share in an attitude of gratitude toward our military heroes. Whether it's a holiday or monthly observance, any time of day is always the perfect time to honor and show appreciation to military men and women.
Stuttgart Family and Morale, Welfare and Recreation, Army Community Service and countless private organizations within the Stuttgart military community have programs and services available to community members to aid and show support for our service members and their families.
Volunteer Your Professional Skills and Talents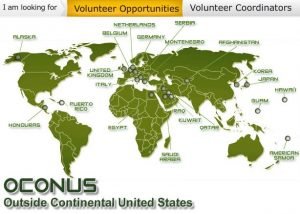 Sometimes the best gift you can offer is your own expertise. There are a variety of volunteer opportunities within Army Community Service (ACS).  You can volunteer your professional skills and talents to teach workshops and assist with volunteerism on the installation. Volunteer opportunities are available to teach classes about military life, job preparation skills, resilience training, budgeting and parenting classes.
To find volunteer opportunities in your area, view the Volunteer Information Management System or VMIS worldwide through https://www.myarmyonesource.com.
Honor the Fallen
Show your respect to the Fallen by attending an event that honors those who have made the ultimate sacrifice. There are often opportunities to volunteer during the holidays that honor the U.S. military. Learn about the Army's Gold Star Pins Campaign and the meaning behind Gold Star Pins.

Learn
There are literally thousands of books about military history, from famous battles to famous firsts. If you're not into long reads, you can pull up some videos that cover the history of a certain time or place rich in military tradition. The idea is that more knowledge will lead to a better understanding and appreciation of what the military does. Learn more about Military Library Resources available to you, free.
Send a Care Package to a Soldier
Everyone loves getting care packages, especially our Soldiers away from home. Whether they're stationed away from home or on deployment, receiving any bit of home in a package can make anyone feel special. Check with ACS to find or organize a group that makes care packages. Visit the USO, Building 2915 on Panzer Kaserne to ask about their program to have your care package sent out, free of charge. The USO also accepts contributions to care packages for deployed units.
Contact the USO for details at programs.stuttgart@uso.org.

Send a Thank You Card

Writing letters to Soldiers is a wonderful way to show your appreciation for their sacrifice, courage and selfless service. Even in this digital age, service members love to receive handwritten letters and notes. Children can also get involved in this activity – it'll boost their spirits just as much as the Soldiers!  As a bonus, all it costs you is a bit of time and a stamp. Contact your local ACS and USO, or Child Youth and School Services (CYSS) to organize a youth group or go through a site such as Operation Write Home or A Million Thanks.
Display Your Thanks
If you live on-post, display the American flag at your home as a sign of patriotism. Learn about American Flag protocol at https://www.usa.gov/flag.
Salute a Veteran
Salute fellow veterans with the proper salute. Make time to connect with fellow senior or wounded veterans to learn their story and service experiences. Contact ACS to connect with volunteer opportunities and veteran organization  listings in the Stuttgart area.
Donate 
Contribute your time, goods, or money to service member and veteran supported causes such as emergency relief funds available across all branches and from all community members which provide financial assistance and can include: food, housing, utilities, vehicle expenses and repairs, emergency travel, funeral expenses, certain medical expenses, scholarships and many more financial needs. The Army Emergency Relief campaign ends May 15.
People in need of assistance or who are interested in contributing should contact their unit representative or  visit USAG Stuttgart's ACS at Building 2915, Panzer Kaserne.