"It was an unforgettable experience to camp in a volcano during an eclipse of a blood moon."  13-year-old Scout Dan Hinkel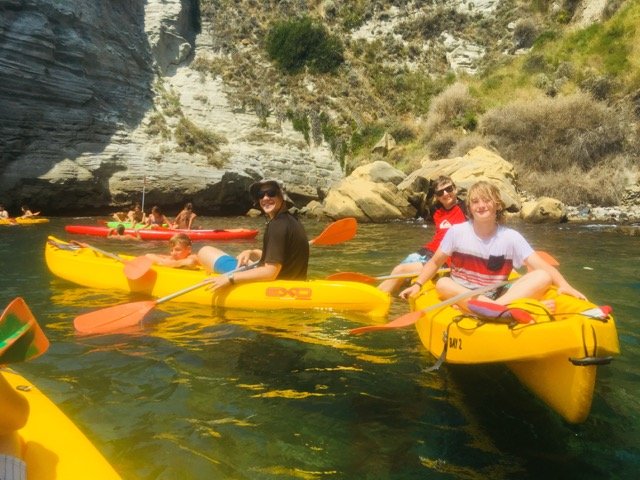 Story and photos by Scoutmaster Pete Field
Troop 113, Robinson Barracks
Boy Scouts in Europe often face logistical challenges that their counterparts in the States don't, yet they also get the chance to experience some amazing opportunities for adventure. Troop 113 of Robinson Barracks had such an opportunity when they attended Camp Volcano, a BSA Summer Camp held at the Carney Park facility within the extinct Mount Guaro volcano, approximately 14 miles west of Naples.
Troop 113 made the trip of more than 800 miles from Stuttgart to Camp Volcano to spend the week of July 22 – 28 with approximately 300 Boy Scouts from all over Europe. The camp is run by the Transatlantic Council of Boy Scouts of America, and staffed by Scout adults and youth volunteers from many places. Scout troops from France, Germany, Switzerland and Italy participated in a week of merit badge classes, camping, leadership and life skills training, and Scouting fellowship.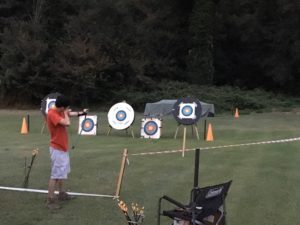 A relatively junior group of Scouts, Troop 113, focused on an aggressive schedule for merit badges and advancement. Their efforts resulted in the six Scouts earning a total of 26 merit badges, 19 of which are specifically required to obtain the rank of Eagle, the highest rank possible for a Scout. Merit badges earned included the Swimming, Lifesaving, First-aid, Emergency Preparedness, Wilderness Survival, and Camping merit badges. All of which required hours of class participation and skills demonstrations.
Always looking for unique challenges and adventures, Troop 113 took the opportunity to participate in a kayaking adventure traveling along the coast of Naples. The Scouts learned about the history of the area and the Roman ruins ashore visible from the sea, as well as take a dip in the beautiful, warm waters of the Mediterranean. A highlight was paddling into a cove where gasses from volcanic activity could be seen bubbling up from fissures below.
The week concluded on Friday night with an excellent Closing Campfire put on by the camp staff. Troop 113 represented Stuttgart well, beating all of the other troops for top honors, and was awarded the coveted Honor Patrol Award. This award is presented to the troop that accumulates the most points during the week from events, including uniform presentation and appearance, participation in camp-wide special events, daily campsite inspections, and overall Scouting spirit.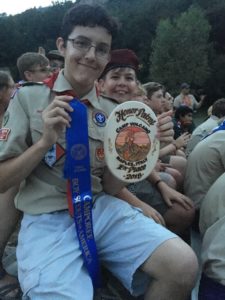 Adding to the magic of the evening, July 22 was the night of the blood moon eclipse, the longest lunar eclipse of the 21st Century.
"It's a once in a lifetime experience to win the Honor Patrol Award under a blood moon eclipse inside an Italian volcano!" said 16-year-old Drake Field, senior patrol leader.
When asked about their thoughts on camp, it was clear the Scouts understood the magic of the experience.
Chalk this one up as another successful adventure for Troop 113.
(Editor's note: In addition to being the scoutmaster for Troop 113, Lt. Cdr. Pete Field is a strategic resources branch chief with U.S. European Command.)
[slideshow_deploy id='40486′]