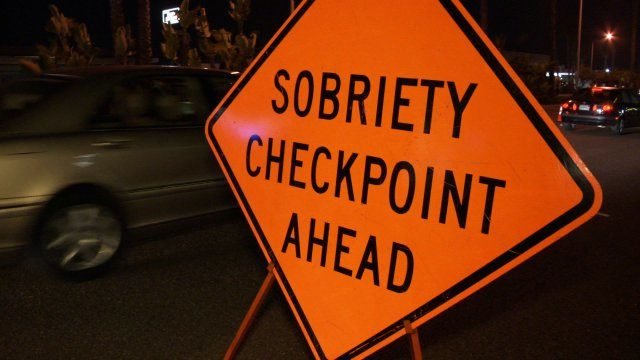 Original Article By Mary Ann Davis, updated by USAG Stuttgart Public Affairs
Many people celebrate the holiday season at Christmas markets, local festivals and parties, but driving to or from these festivities can be dangerous because of impaired drivers.
During December's National Drunk and Drugged Driving Prevention Month, people encouraged to have a plan and never get behind the wheel while under the influence of drugs or alcohol.
According to the National Highway Traffic Safety Administration, 10,497 Americans died from crashes involving alcohol-impaired drivers last year, and it isn't just a concern in the U.S., it's an important matter overseas as well.
Community members who are unable to drive home have multiple options in the Stuttgart area. Public transit via train or bus, and taxi services run 24/7. The contact for authorized taxi's for U.S. Installations in Stuttgart are 07031-19410 for Panzer and Patch, or 0711-8888-8888 for Kelley and Robinson Barracks.  Public transit option quick links and phone numbers are also available on the garrison mobile app. Call a friend, or your command team/supervisor, or contact the Armed Forces Against Drunk Driving Program on Friday and Saturday from midnight to 6 a.m. at 0631-536-2233. This after-hours line is staffed with volunteers who will provide a free and safe ride home.
In accordance with the Uniform Code of Military Justice, service members can be arrested for DUI even if their vehicles are parked. So drunk individuals can be charged if they have physical control of their vehicle, to include sitting in the driver's seat with the keys in their pocket. In past incidences, service members were arrested and charged with DUI-related offenses for sleeping in the driver's seat or running the engine to play the stereo or run the heater.
The legal blood-alcohol content limit in Germany is 0.05, and 0.03 for anyone involved in a vehicle accident. German blood-alcohol limits apply on military installations as well. Although military police use a breathalyzer to verify drunk driving, they may have to resort to alternative methods to determine drugged driving.
Not all instances involve illegal drugs. If someone is ill and taking prescription drugs or over-the-counter drugs that cause drowsiness — it is also considered impaired driving. If police have probable cause, they can perform a field sobriety test by drawing blood to confirm.
Military community members are urged to take care of their battle buddies when they've had too much to drink, and also contact the Army Substance Abuse program for assistance in setting up a DD program, providing training or gaining more inform to prevent the next DUI.
Contact ASAP coordinators at DSN: 431-2530/civ. 07031 15 2530.
Alcoholics Anonymous: 07141-58119