As the new high school on Panzer Kaserne is set to open next fall, Patch High School sports teams are doing their best to make their last year at Patch memorable before they must hang up those "PHS" uniforms for good.
With homecoming right around the corner, they are off to a fantastic start: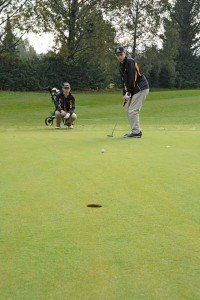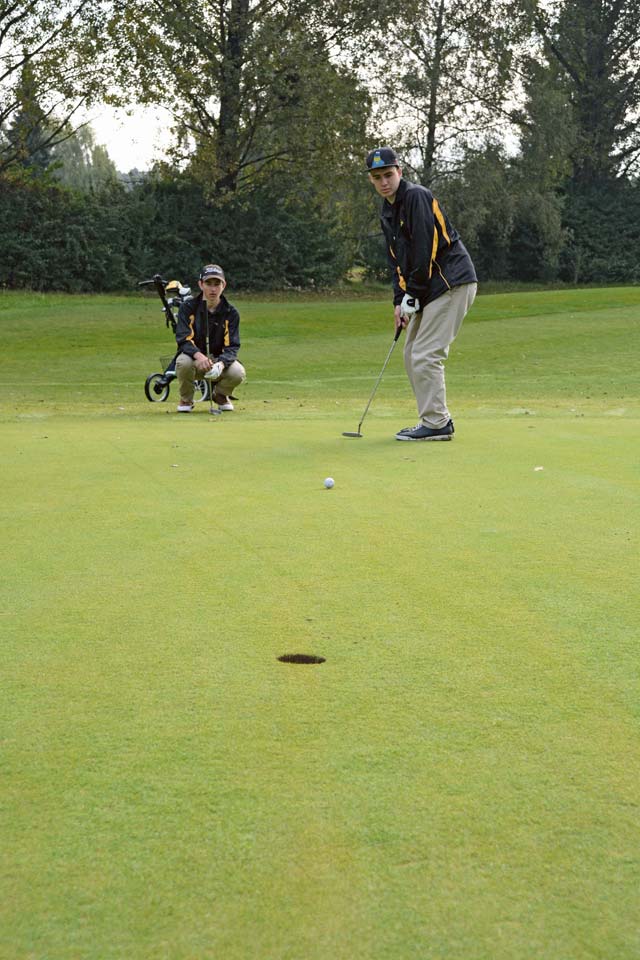 Golf
Sophomore Jordan Holifield now has two individual European championships under his belt, having won the 2014 championship Oct. 9 at Wiesbaden with 101 points.
The top players from Germany, Italy, England and Bahrain competed, but Jordan was not to be denied as he led the tournament from start to finish, winning by 10 modified Stableford points above the second place player, said Coach Phillip Carson.
The co-ed team of 22 golfers was captained by Holifield and seniors Alec Basgall, Candace Carson and Meredith Stuber, who provided excellent leadership by displaying integrity, discipline and example throughout the season, according to Carson.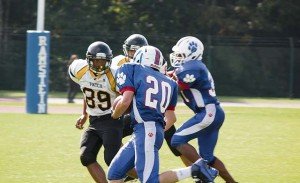 Football
The Panthers started the season on a high, crushing Kaiserslautern 41-20. However, despite a heart breaking 45-0 loss against undefeated Ramstein Sept. 20, the Panthers bounced back to beat Vilseck 21-13 Oct. 4 in overtime, then trounced Lakenheath 51-7 Oct. 11 .
This means the Panthers are currently tied for second place with Ramstein.
The Panthers have an excellent chance of getting to the Division I post-season playoff on Oct. 25. Win or lose however, senior captain Joshua Puentes said he is looking forward to "leading the guys out, victory or loss."
The Panthers are set to play undefeated Wiesbaden Oct. 18 for homecoming.
Tennis
The boys tennis team is undefeated so far, having soundly defeating Vilseck, Ansbach, Hohenfels, Ramstein and Kaiserslautern.
The Lady Panthers are 4-1, with a 3-6 loss against Ramstein Oct. 4.
"Perfect practice makes perfect. As long as they constantly improve, and they have the desire to improve, then winning will come," Coach Walter Fritz said.
The Panthers will face Black Forest Academy and Hohenfels at home Oct. 18. Europeans will be held in Wiesbaden Oct. 23-25.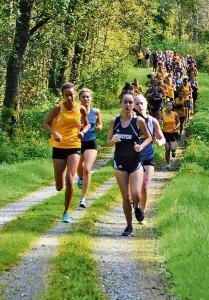 Cross country
Both the boys and girls teams are undefeated this year.
Last year, the boys placed first at the European Championships and are looking forward to repeating it this year.
"The focus is on getting faster," Coach Phillip Bailey said, and with a variety of workouts like hills, sprints, and distance days, the runners are doing just that.
Returning European champion Mitchell Bailey, a senior, has posted the third fastest time in Europe with a time of 16:56 Oct. 4 at Hohenfels.
Last year the Lady Panthers placed second in Europeans, and Coach Blake Little said he hopes to meet or beat that by "changing some of the workouts so they do not become stagnant."
Lady Panther Julia Lockridge leads the pack in Europe so far with a time of 19:53 against at Hohenfels Oct. 4.
For the Oct. 18 homecoming Patch will host Kaiserslautern, Ansbach, Black Forest Academy, Bitburg and Baumholder. Europeans will be held Oct. 25 at Baumholder.
Volleyball
The Lady Panthers, who placed third in Europeans last year, are currently in second place with a record of 8-1.
Coach Michael Rebino has big plans for the team. "The expectation is to get to the championship game. They are good enough … ," he said.
Of note, sophomore Janie Greenberg was selected as one of Stars and Stripes' Athletes of the Week for Sept. 29.
During homecoming, Patch will play host to the Black Forest Academy and Ramstein. Then the Lady Panthers are on the road to Wiesbaden for the final game of the regular season Oct. 25.
Europeans are scheduled Oct. 30 to Nov.1 and will be held in Kaiserslautern.
Editor's Note: Megan Brown is a PHS career practicum intern who works for the USAG Stuttgart Public Affairs Office.