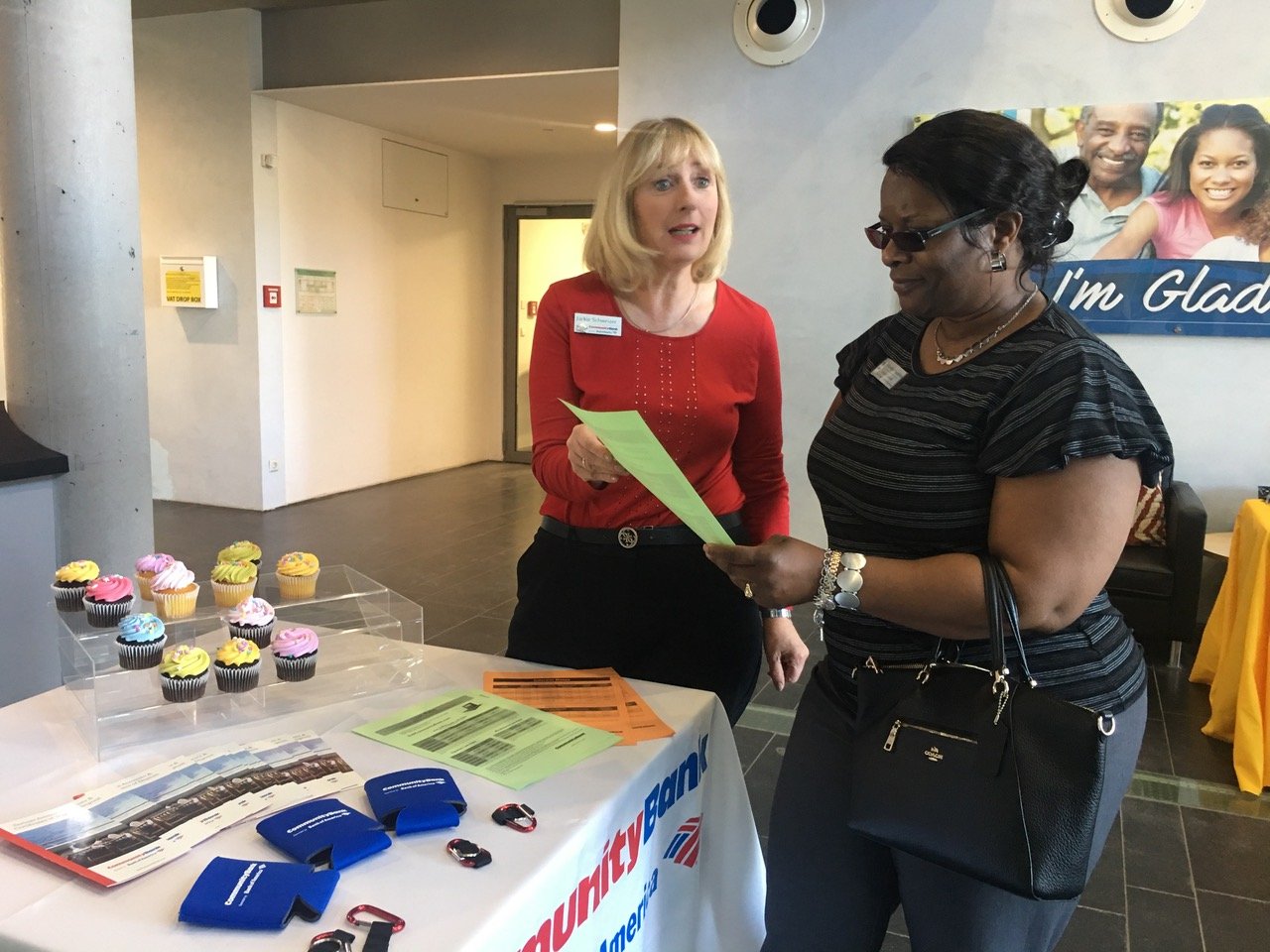 Story and photo by Evonna Moody
Stuttgart High School
More than 40 percent of service members, many with families, move between May 15 and August 15 (known in the military community as PCS season), according to the Department of Defense. Relocating often highlights the financial struggles military families face during this transition period. However, there are an abundance of resources available in regards to financial security.
Since 2003, the DoD's Financial Readiness campaign includes Military Saves Week, which annually occurs on installations around the world during the last week of February. USAG Stuttgart hosted its own Military Saves Week Resource Fair at Army Community Service, Panzer Kaserne, as a way to help better prepare local military families for the often unexpected financial challenges.
"Military Saves Week helps bring together different agencies, here, from the instillation to offer free resources to our community," said Merilee Nevins, ACS financial readiness specialist and counselor and financial .
Even though the 2019 Resource Fair has past, the resources offered are available year, the Financial Readiness campaign continues throughout the entire year. Service members and families have access to informational books, special credit programs and opportunities for scholarships for dependents of service members all year long. For example, ACS participates in the Financial Readiness Program, offering free classes and counseling so military families can have a better understanding of budgeting, investing, and saving.
(Editor's note: Evonna Moody is a senior at SHS and part of the Career Practicum program. She is interested in international relations and journalism.)