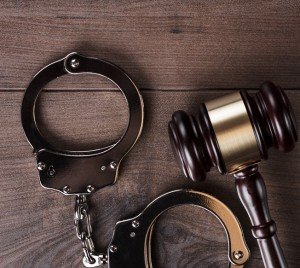 By CPT Keenan Daniels and German Attorney Anna-Maria Pfeffer
Stuttgart Law Center
German weapons laws are very different and much more restrictive than U.S. law. Therefore, it is not recommended that individuals bring any weapons into Germany or buy any weapons here without first considering the possible administrative and criminal penalties.
In this respect, one of the most important laws to consider is the German Weapons Act which regulates the use of weapons and ammunition. According to this Act, weapons are defined as guns or equivalent objects and portable objects, which are by nature intended to remove or reduce humans' ability to attack or defend, in particular cutting weapons and thrust weapons, which, due to their properties or method of operation, are able to remove or reduce humans' ability to attack or defend, even if not intended for that purpose, and are referred to in the Act.
The Act provides a list of types of weapons and their legality or illegality. Most importantly, banned weapons such as certain types of guns and banned portable objects such as knuckledusters, star-shaped discs designed for throwing at a target and inflicting injury (throwing stars), electric shock devices, butterfly knives, fist knives, gravity knives and certain flick knives. However, just because a weapon is not specifically banned does not mean that it is legal to carry it. A lot of service members are used to carrying pocket knives and multi-tools, it is very important that they realize that although these weapons may not be banned, they can still be prohibited for carry.
The Weapons Act also talks about weapons which are not banned, but require a license. In general, in order to be granted a license, applicants must prove that they possess the necessary reliability, personal aptitude and demonstrate a need, for example a hunter who is in possession of a valid hunting license. Applicants must also be at least 18 years of age, demonstrate the necessary specialized knowledge by providing official documentation and enclose proof of liability insurance coverage of at least one million euros for personal injury and property damage when applying for a weapons license or shooting license.
In specific, there are different types of licenses. Most important to understand is the difference between a weapon owner's license ("Waffenbesitzkarte"), which gives permission to acquire and possess a weapon and the weapons license ("Waffenschein"), which permits carrying a weapon and which will only be granted in rare, exceptional cases. Permission to fire a gun can only be granted by issuing a shooting licence.
Army in Europe Regulation (AER) 190-6 contains the rules for members of the U.S. Forces to register, store and own firearms while in Germany. Firearm-owners should also consult the German Weapons Act to ensure compliance with host nation laws.
There is an English version of the German Weapons Act available online: Click here.
German Hunting Course offered through ODR

This Stuttgart Outdoor Recreation two- month course consist of classroom sessions held twice a week in the evenings, range shooting once a week in the evenings, and two Saturdays devoted to learning about the hunting area. The German Hunting Courses is offered twice a year based on demand and SOFA agreement policies. Examination will consist of four parts: Safety Brief, Written Test, Oral Test, and 3-part Shooting Test. Course is open to US ID cardholders 18 or older. Class fees are subject to change. Passing the German Hunting Course provides a certificate and allows you to purchase a hunting license. Register with ODR. DSN 431-2774 / CIV 07031-15-2774.