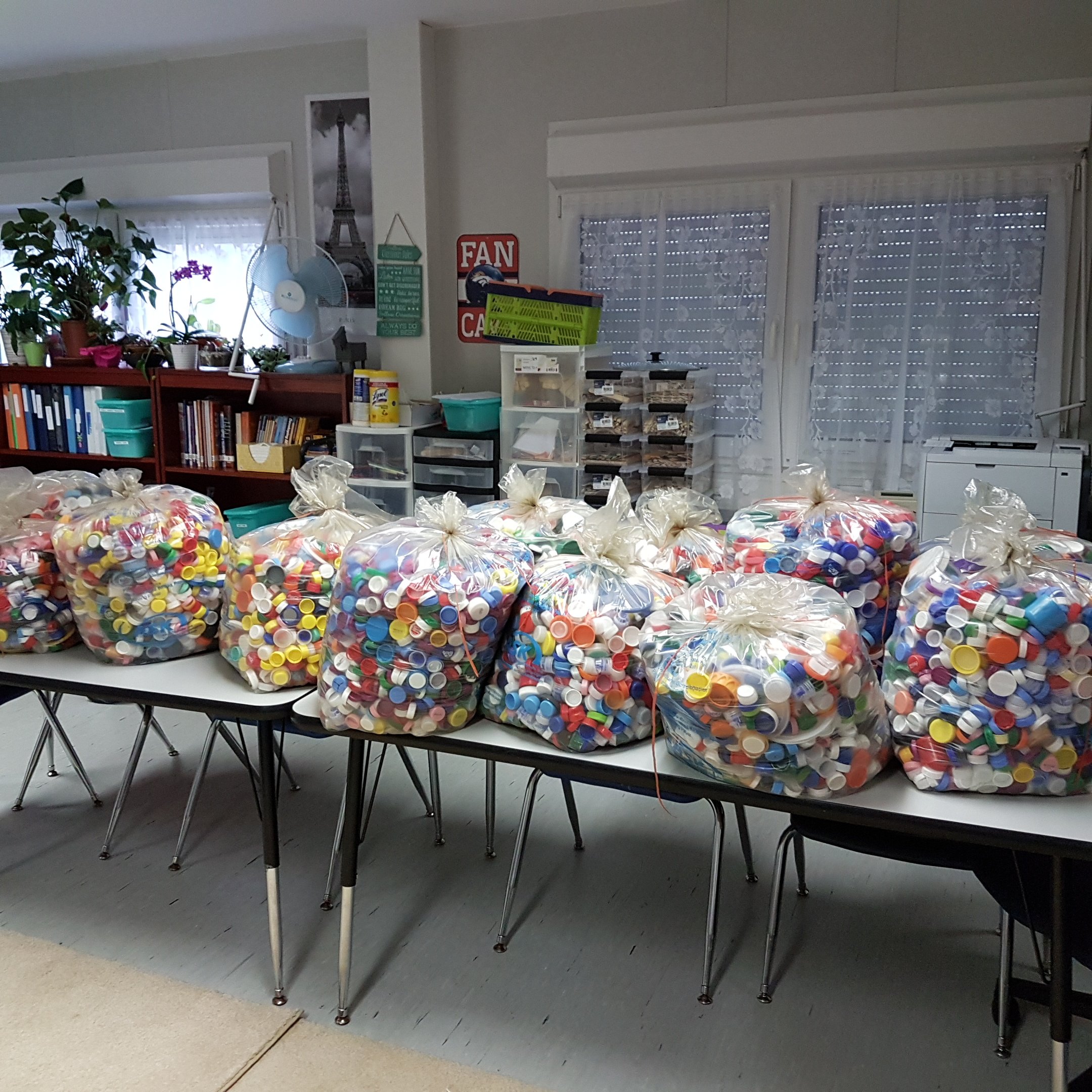 By Holly DeCarlo-White
USAG Stuttgart Public Affairs Office
Personnel from U.S. European Command along with students from Department of Defense Education Activity (DoDEA) schools Vogelweh Elementary, Sembach Middle, Wiesbaden High, and all the Stuttgart schools collected almost one ton of plastic bottle caps in support of Polio prevention.
The Rotary Club Stuttgart International Club, District 1830 hosts the collection. Every 500 bottle caps collected immunize a child against Polio.
Facilitator Juanita E. Harvin of the EUCOM protocol office shared her gratitude towards all participants for working to meet the campaign goals this year.
"These bottle caps assist in purchasing shots in the prevention of polio, we are ending the campaign June 1, but would like to thank all of the students from all the DoDDS school … and all Stuttgart schools," Harvin said.