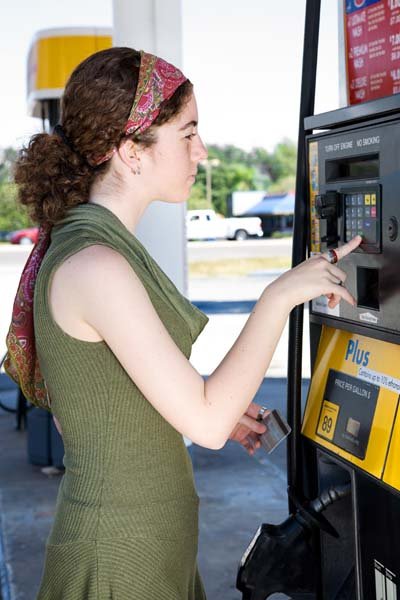 By Veronica Dudley
U.S. Army Public Health Command
Online shopping is incredibly convenient, but isn't without security risks.
The attached list gives some tips to help you shop safely and securely during the holiday season. One of the first things a consumer should do to protect themselves during the holiday season is to enroll in a credit/debit card credit-monitoring service. Taking this step will provide early warning notification if unusual activity occurs with your account. Be alert while shopping
Be sure that you get your card back after every purchase. Always make sure that sales vouchers are for the correct purchase amount before you sign them. Keep copies of your sales vouchers and ATM, debit or credit card receipts in a secure place. Don't volunteer any personal information when you use your credit card; only display your personal identification as requested by a merchant. Don't put your driver's license number on your checks. Review your statements regularly to ensure there are no suspicious charges. Contact your bank immediately if you see a charge you don't recognize. Use caution when shopping online
Select one credit card with a low credit limit to use for all your online purchases. Immediately after you make a Web transaction, completely close your browser. To maximize Web transaction safety, use a recent version of your Web browser. Web addresses starting with "https" and Web pages with a padlock symbol in the lower right corner are safest. Check your account often
Reviewing your recent account activity is fundamental to credit card safety, and it's easy. You can do it online or by phone. If your credit card issuer offers email or mobile alerts about unusual activity, sign up to receive them. If you've been a victim of fraud or identity theft in the past, consider signing up with a credit-monitoring service. Report lost cards and suspected fraud right away
If you lose your credit card or suspect fraudulent activity, contact your bank or credit card issuer right away. Your credit card issuer can block your card and account number so no one else can use it and then give you a new card and account number. Remember: Speed is of the essence. According to U.S. law, once you notify your credit card issuer that your card was lost or stolen, the most you'll have to pay is $50 — and many credit card issuers waive that charge as long as you notify them promptly. Use safe payment options
Credit cards are generally the safest option because they allow buyers to seek a credit from the issuer if the product needs to be returned for any reason or if an item ordered online wasn't received. Credit cards may have a limit on the monetary amount you will be responsible for paying. Additionally, credit cards are easier to replace if stolen or when fraudulent activity has been identified. Debit cards are associated with your personal bank account, but the protections don't relieve consumers of hassle: the prospect of trying to get money put back into a bank account, and the problems that a lower-than-expected balance can cause in terms of fees and refused checks or payments, make some online shoppers reach first for credit cards. While debit cards and credit cards each have advantages, each is also better suited to certain situations. Since a debit card is a direct line to your bank account, there are places where it may be wise to avoid handing using it. Here are ten places and situations where it can pay to leave that debit card in your wallet:
Online shopping
Purchasing big-ticket items
Situations where a deposit is required
Paying at restaurants
Purchasing from a new, non chain-related merchant
Situations that involve buying now and paying later
Making recurring payments
Paying for future travel
Paying at a gas station or hotel
Conducting business at a checkout or ATM that looks suspicious
How to keep radio-frequency identification credit cards safe
RFID embedded cards use radio frequencies to transmit data. You can use these cards at stores and restaurants to pay for your purchases without having to swipe your card through a scanner. The RFID technology also allows thieves to scan your wallet and get your card's information without having to see the card. One way to block RFID transmission is to purchase a wallet that blocks RFID transmissions. Choose the wallets that are approved by the General Services Administration. Look for a stamp or statement by this agency to ensure authenticity when buying this product. Finally here are some general tips from law enforcement officers on how consumers can take steps to reduce the risk of being victimized during the holidays:
Avoid carrying large amounts of cash.
Carry purses close to your body. Put wallets in front pants pockets or inside your coat. Never leave your purse unattended in shopping carts. Don't overburden yourself with packages.
Park in areas with good lighting.
Keep car windows closed.
Hide shopping bags and valuables in your trunk.
Lock your car and take your keys with you.
Use ATMs in well-lit, populated areas. Try to visit ATMs during daylight hours. Avoid ATMs where people are loitering for no reason.