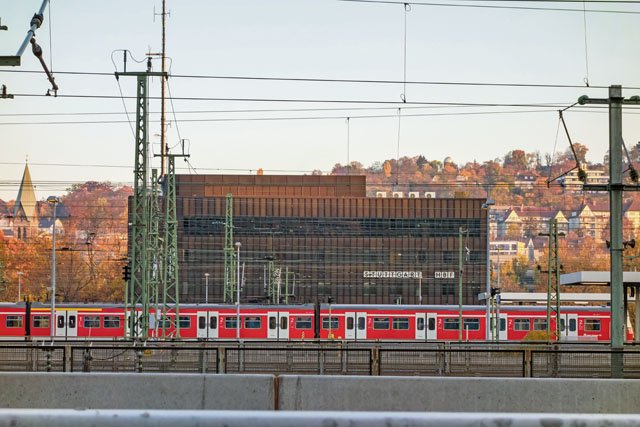 By Capt. Keenan Daniels
Stuttgart Law Center
PCS season can be exciting, challenging and stressful. But did you know you can take steps now to prevent many common legal issues? It is important to note, that the Servicemembers Civil Relief Act cannot be invoked to release you from a your German Lease or other German Contracts. The following is a list of steps to make your PCS less stressful:
Claims:
Always save receipts for high-value items or items that cannot be easily replaced. This will help substantiate your claim in the event of damage during shipment.
On the day of the move photograph or video record your household goods, turn on all electronic equipment to demonstrate to the movers that it works, and ensure they notate that the item is functional on the shipping inventory sheet.
If a mover writes an exception (pre-existing damage) to an item on the inventory sheet that you disagree with, state that you "disagree" on the form.
Follow movers carefully to ensure they do not damage the real property; your landlord may try to hold your security deposit to compensate for the damage.
Off-post housing:
Pay close attention to the required notice period of intent to vacate premises on your rental contract. For example, if you are required to give 3-months notice but only give two-months notice, your landlord may hold one month of rent from your security deposit.
Do not solely rely on the military clause in your rental agreement. If you have orders, the military clause allows you to break your lease with only one month's notice.  However, if you have your orders prior to notifying your landlord, then the landlord does not need to honor that exception. For example, service member receives his orders 3 months prior to PCS, but does not provide notice to the landlord until he is two months out from his PCS. In this hypothetical, the landlord could still hold the tenant accountable for the additional month's rent.
To properly terminate your rental contract, ensure that you follow the procedures in your contract. All correspondence must be in writing and sent certified mail. Ask the postal representative for "Einwurf-Einschreiben mit Rueckschein" (registered mail with return receipt). If you have additional questions on how to terminate your contract, please visit the Housing Office on Panzer Kaserne. Also, be prepared to do a final walk through with your landlord any and all information should be noted on an "Auszugsprotokoll."
Other contracts:
Similar to real property, make sure you give proper written notice to terminate all contracts like cell phones, Internet or BahnCard. Failure to terminate within the proper timeframe, may result in additional payments or even an automatic year renewal!
BahnCard termination:
The easiest way to terminate a BahnCard is via email. You can email the cancellation to: bahncard-service@bahn.de
In the subject line, write your BahnCard-number and the word "Kuendigung," which in German means "termination."
Important Note: The termination must arrive at least 6 weeks prior to the Bahncard's expiration date (this is also mentioned on the Bahncard itself).
In the body of the email, write the following termination language:
"Hiermit kündige ich meine Bahncard zum nächst möglichen Zeitpunkt. Bitte bestätigen Sie mir meine Kündigung mit dem Wirksamkeitsdatum der Kündigung. Danke.
Mit freundlichen Gruessen
(Your Name)"
The above translates to: "I hereby terminate my BahnCard at the soonest possible date. Please send a confirmation of my termination, including the date the termination will become effective. Thank you."
Important Note: The termination must arrive at least 6 weeks prior to the Bahncard's expiration date (this is also mentioned on the Bahncard itself).
Telephone and internet contract termination:
Be aware that landline telephone, internet, and cable contracts usually contain an automatic renewal clause. In order to terminate such contracts, the customer must ordinarily provide a 3-month written termination notice. For example, if you want to cancel your contract on 1 April, your termination letter should arrive no later than 1 January.
Cell phone contracts (especially if you received a cell phone at a subsidized price with the contract) automatically renew for 12 months after the expiration of the original agreed-upon contract period. Again, in order to terminate, a customer must provide written notice of termination at least 3 months prior to the desired termination date. Please note, if you want to end your contract before the initial contractual period runs, the provider will likely charge you the monthly fee, times the number of months left in the contract.
Remember: Whether you are terminating a rental, landline, internet, cable, or cell phone contract, you should always send your termination, in writing, via the German post system, and make sure you send your written termination via registered mail with return receipt. Again, ask the postal representative for "Einwurf-Einschreiben mit Rueckschein." This is probably the last and most important German phrase you will learn!