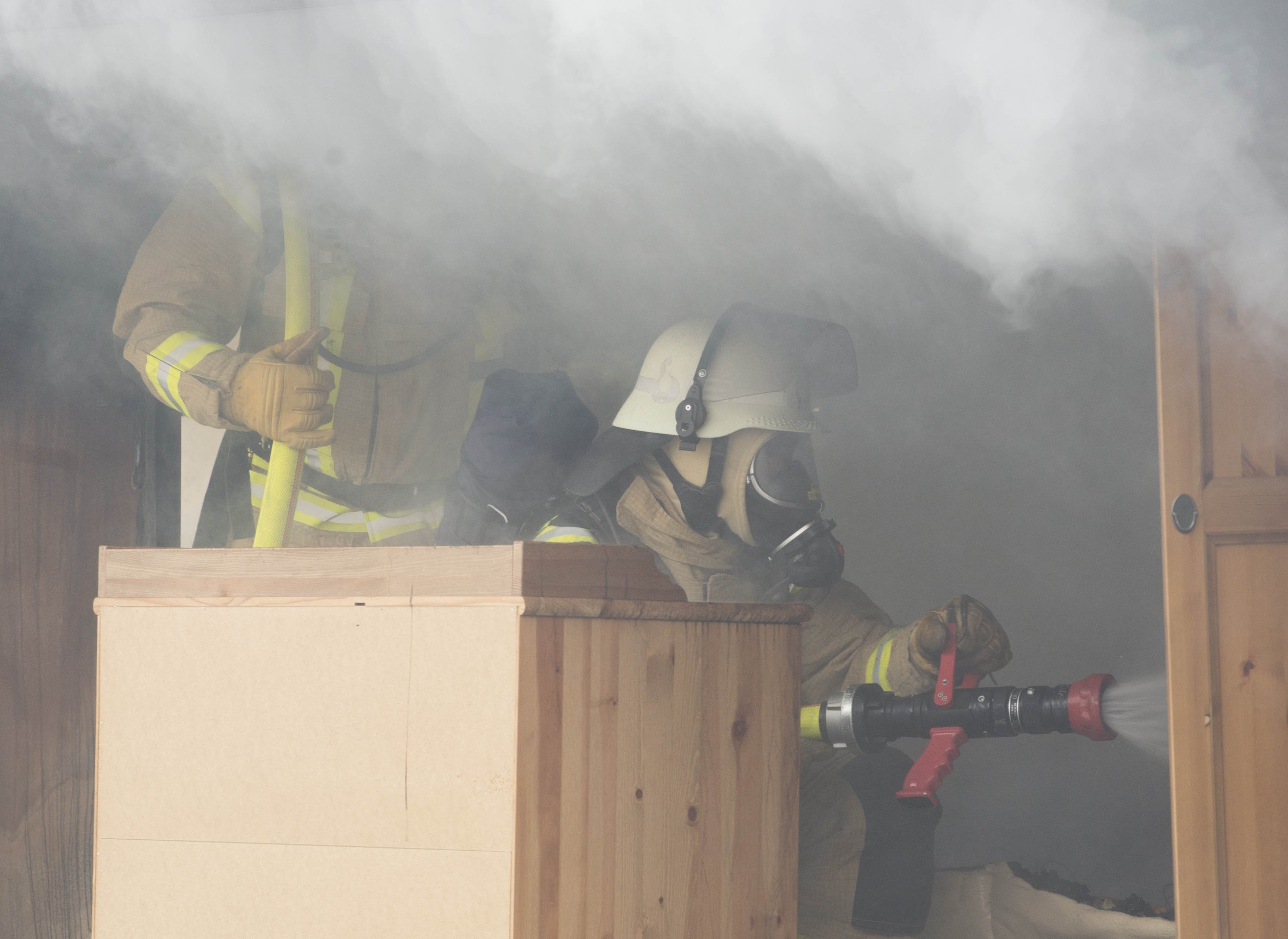 by John Reese
USAG Stuttgart Public Affairs
Burning down your home is the last thing you want to happen on any day, and Thanksgiving is one of those days where the number of fires spikes due to the dangers of unattended cooking and the deep-frying of turkeys.
Structure fires stats on Thanksgiving are significantly different from the rest of the year. Unattended cooking fires are already a primary cause for structure fires; add in the mixture of a pot of boiling oil over an open flame, and you've got the potential for disaster.
"The average number of reported residential building fires on Thanksgiving Day was more than double (2.1 times more) the average number of fires in residential buildings on all days other than Thanksgiving," the National Fire Incident Reporting System (NFIRS) warns. "The average losses for Thanksgiving Day fires in residential buildings, however, were less than the same measures for non-Thanksgiving Day fires in residential buildings."
Most fires on Thanksgiving are residential, starting during the afternoon preparation of the big feast. This is different from the typical structure fire resulting from cooking, which tends to be later in the evening.
Statistics from the NFIRS show that more residential building fires are reported in the U.S. on the holiday, costing millions in property loss, numerous injuries and some fatalities. With better awareness, detection systems and other safety practices, the U.S. Army Garrison Stuttgart Fire Department has seen a reduction in the number of fires on post.
If you have a cooking fire, just get out, advises USAG Stuttgart FD assistant fire chief Len Fagan.
"When you leave, close the door behind you to help contain the fire. Call 1-1-2 or the local emergency number after you leave," Fagan stressed. "If you try to fight the fire, be sure others are getting out and you have a clear way out."
The best ways to prevent cooking fires are to be ready for them and not leave items on the stove unattended.
"Keep a lid nearby when you're cooking to smother small grease fires. Smother the fire by sliding the lid over the pan and turn off the stovetop. Leave the pan covered until it is completely cooled," Fagan said. "For an oven fire, turn off the heat and keep the door closed."
Other tips can prevent fires or burns, such as turning the handles of pots and pans inward to avoid accidentally knocking hot liquids off the stove and on to yourself. Keep the kitchen area clear of children, toys or other trip-able items, use the overhead grease fan and good ventilation to avoid tripping a smoke detector (and test your smoke detector while you're at it).
Tasty but hazardous fried turkey
Deep-frying turkeys is very popular with Americans. The outside gets nice and crispy while the meat comes out tender and delicious. If you wish to avoid the challenges of deep-frying a turkey, consider attending the USO's or one of the other garrison Thanksgiving Day meals (see p.xx for details); the USO volunteers use several fryers to cook multiple turkeys in the parking lot behind Bldg. 2915, Panzer Kaserne. By example, this is the safe way to deep-fry turkeys; the dangerously hot oil is on a flat, non-flammable surface, constantly monitored by experienced turkey frying volunteers with fire extinguishers on stand-by.
FEMA warns about the dangers of frying a turkey yourself, including that turkey fryers can easily tip over and spill hot, possibly burning oil, over a large area. It only takes a little spilled oil to make contact with the exposed burners to ignite.
Measuring the soon-to-be boiling oil is critical. An easy way to do it is to first fill the cold pot with water and then lower the bird in to measure how much oil is necessary, then mark the spot. This avoids overflowing hot oil.
Once cooking, the sides, lid and handles of the frying pot can become dangerously hot, FEMA warns, emphasizing that the turkey must be thawed before attempting to cook. Ice crystals and hot oil react harshly; it's easy to find safety videos (like this one: zzzzz) demonstrating what can happen when a wholly or partially frozen turkey hits the oil.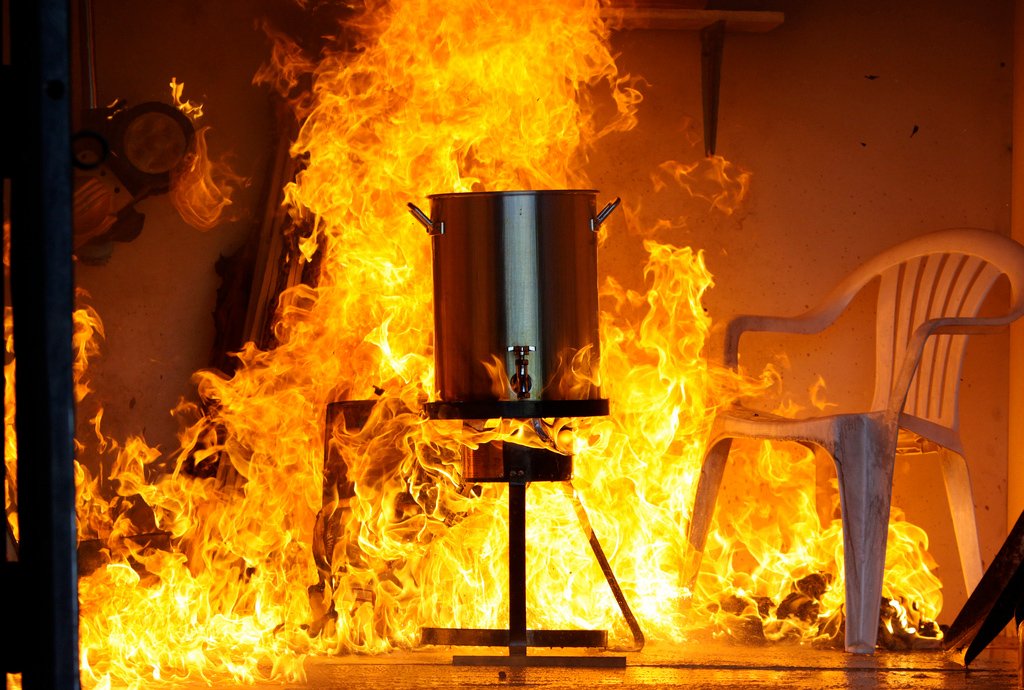 While FEMA warns of the hazards of turkey deep-fryers, the National Fire Prevention Agency (NFPA) discourages using them at all.
"NFPA continues to believe that turkey fryers that use cooking oil, as currently designed, are not suitable for safe use by even a well-informed and careful consumer. These turkey fryers use a substantial quantity of cooking oil at high temperatures and units currently available for home use pose a significant danger that hot oil will be released at some point during the cooking process," NFPA warns.
Again, consider checking out the Thanksgiving meals offered on post. The 2016 offerings were all top notch, plus there's no clean-up.
"NFPA urges those who prefer fried turkey to seek out professional establishments, such as grocery stores, specialty food retailers, and restaurants, for the preparation of the dish, or consider a new type of "oil-less" turkey fryer," NFPA advises.
When you cook your meal, or prepare your big feast, do it with the safety of your family, guests and home in mind. Guten appetite!