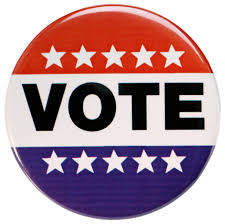 March 1, 2016 is Super Tuesday, the Tuesday in February or March of a presidential election year when the greatest number of states hold primary elections to select delegates to national conventions where each party's presidential candidates are then officially nominated.
This year, twelve states and one territory will cast their primary votes;  Alabama, Arkansas, Georgia, Massachusetts, Minnesota, Oklahoma, Tennessee, Texas, Vermont and Virginia. Alaska is holding a Republican caucus, American Samoa will hold a Democratic caucus. Colorado is also holding their caucus for both parties, Republican delegates determine their selection at the national convention.
Being stationed abroad does not limit a U.S. citizen's right to vote. Voter registration for an absentee ballot is required and available in an easy step-by-step process online. Each state has different deadlines so check out the FVAP website to see what your state requires. People overseas, including family members, civilians etc. can also visit or contact the U.S. Army Garrison Stuttgart Voter Assistance Program office for in-person or over the phone support, contact DSN: 431-2865/civ. 07031-15-2865, Building 2913, Room 114, Panzer Kaserne http://www.stuttgart.army.mil/services-vap.html.
Nov. 8 is the 2016 General Elections
Additional schedule resource are available online: Election Central