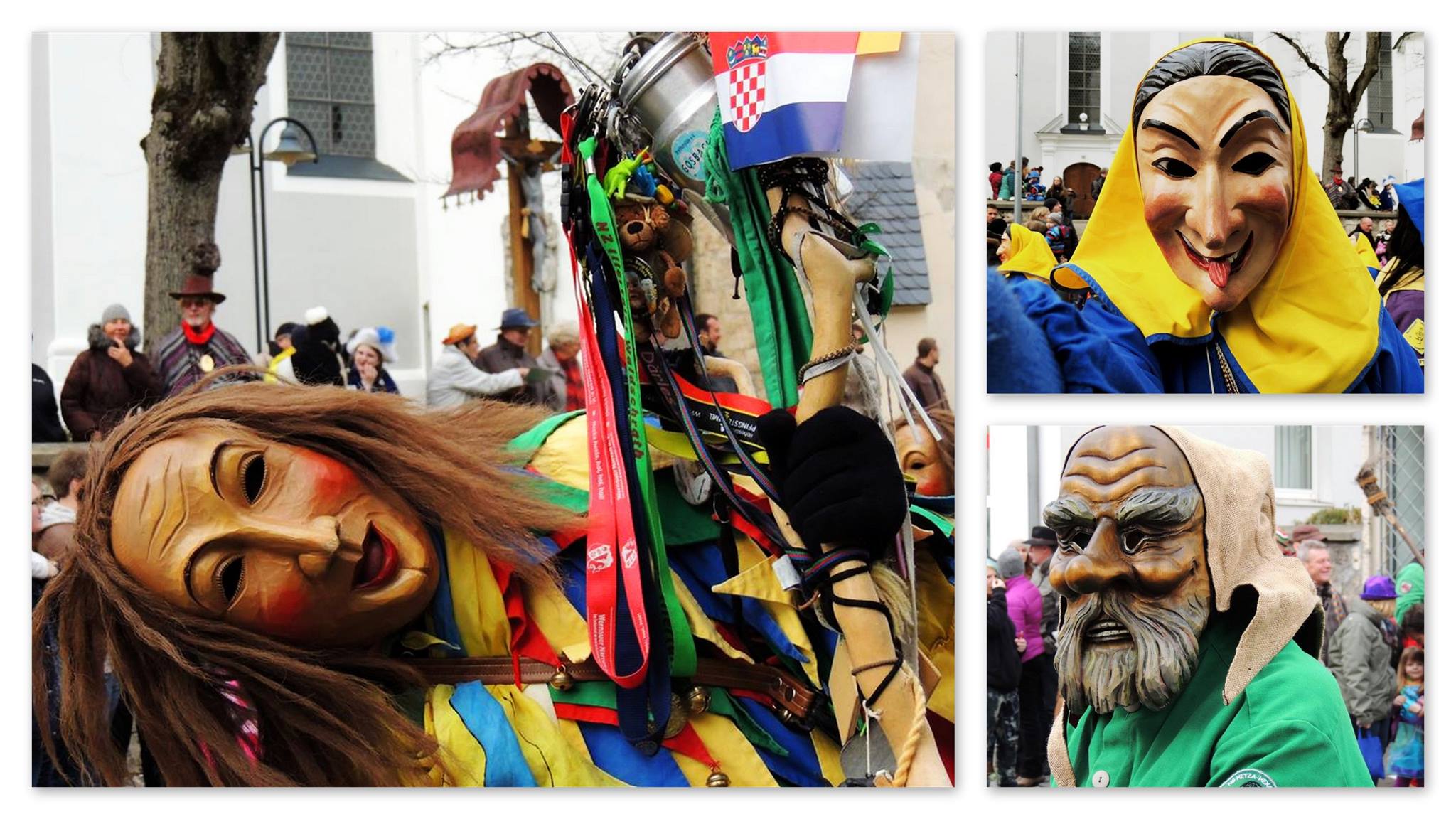 By Lauren Jelle
Editor's Note: Lauren Jelle is an avid traveler and a former USAG Stuttgart military community member.
If you are planning on going to any of the Fasching parades and events this year, there are a few important things to know before you go.
Read more about the history of Fashing here.
The"Narren," or Fasching fools wearing the masks will try to drag you out of the crowd and do stuff to you. It's part of the tradition and fun of the fest. For example, if pulled in by the Narren, your shoes might unlaced and be removed, then replaced back on your feet backwards.
Here are some tips for avoiding the fools mayhem:

1. Don't wear tennis shoes. Wear boots or shoes that are difficult to remove.
2. Don't wear a hat (learned this the hard way).
3. Don't be a female – just kidding, women seemed to be picked more.
4. Don't be small in stature, unless you are a young child. Young children are safe, older children, beware – you are likely to be picked on!
5. Don't flinch or run away from any of the fools.
6. Don't scream.
7. Don't have visible or easy-to-pull long hair. Pull it back in a bun.
8. Don't stand in the front. However, even if you stand in the back, you're not 100 percent safe from being picked. The fools will break-away from the parade and troll the folks in the back. It's best if you can stand behind a wall or stay indoors.
9. Hold an expensive-looking camera – they probably won't cart you away if you have expensive-looking equipment in hand.
10. Don't personally know anyone in the parade.
11. Don't stand by yourself away from the crowd (also found this out the hard way).
Now, if you are looking to dive into all activities that are Fasching and fools, do the opposite of all of the above, and it is almost guaranteed that you will at least get confetti rubbed into your hair!
For upcoming Fashing events in Germany, visit the Culture Calendar here.
New in 2018: Confetti is not allowed during the Stuttgart parade.