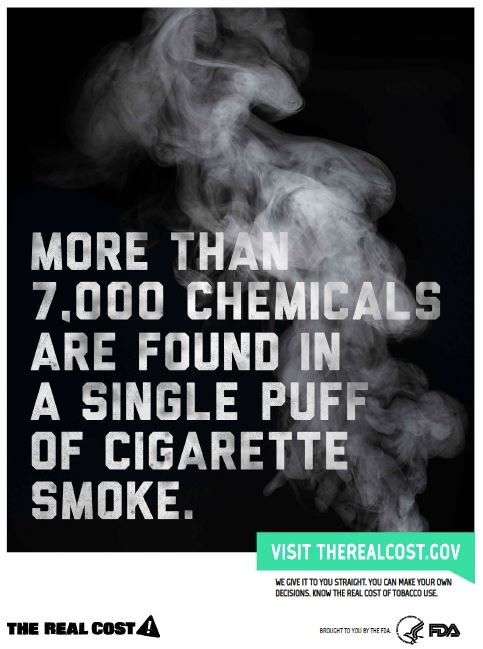 Military Health System Communications Office
In a unique, first-time collaboration the Defense Health Agency, through its "Operation Live Well" initiative, is teaming with the U.S. Food and Drug Administration's Center for Tobacco Products to promote "The Real Cost" — a public education campaign highlighting the true cost of tobacco use.
"We are thrilled about this collaboration with the FDA to help us educate our service members about the monetary and health costs associated with tobacco use," said Public Health Service Capt. Kimberly Elenberg, program manager for the DHA's population health program. "This joint effort is a direct result of our participation in the National Prevention Strategy Council, a coalition of 20 federal departments, agencies and offices."
Two public service announcements, produced by FDA, are being shared with more than 100 installation movie theaters around the world in support of Operation Live Well. OLW is the DoD's long-term strategy to make the healthy choice become the easy choice. The joint collaboration represents the first time FDA has partnered with DoD to reduce tobacco use.
Tobacco use is the leading preventable cause of disease, disability and death in the United States, contributing to more than 480,000 deaths each year. According to the 2011 Department of Defense Health Related Behaviors Survey of Active Duty Military Personnel, service members smoke at a higher rate (24 percent) than their civilian counterparts (18 percent) and service members who identify as heavy smokers often began smoking at 14 years old or younger.
"'The Real Cost' educates viewers about the dangers of tobacco use by making them fully aware of the real cost of every cigarette using new portrayals of the health and addiction risks associated with tobacco use," said Kathy Crosby, director of the Office of Health Communication and Education at the FDA's Center for Tobacco Products. "By partnering with the Defense Health Agency, we are now able to help military service members and their families live healthier lives by encouraging them to rethink their relationship with tobacco."
The ads focus on consequences of tobacco use such as loss of control due to addiction, cosmetic health effects and the toxic mix of more than 7,000 chemicals in every cigarette. The ads will run through March 2016.