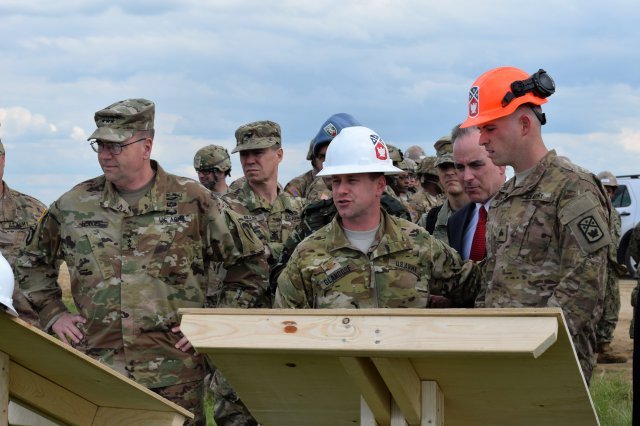 U.S. Army Garrison Ansbach has several temporary duty positions available in support of Installation Management Command-Europe operations at Mihail Kogalniceanu, Romania, and Novo Selo, Bulgaria.
"Currently, we have three openings at MK and one at Novo Selo," said Chuck Walls, deputy to the commander of USAG Ansbach. "Eventually, more people are expected to come aboard."
The specific positions being filled now are:
*Engineer, target grade GS11/12;
*Morale, welfare and recreation background, target grade GS 11/12;
*Operations, target grade GS 12;
*Human resources, target grade GS 11.
The positions, which must be filled immediately, are open to all IMCOM employees in Europe, with other volunteers being able to compete for permanent positions once vacancies are announced, said Walls, adding that "this is a great developmental opportunity."
People selected for the positions will be TDY three to four months and housed in military quarters, along with access to the post dining facility.
For more information, call DSN: 468-1510 or civilian +49 (0) 981-183-1510.