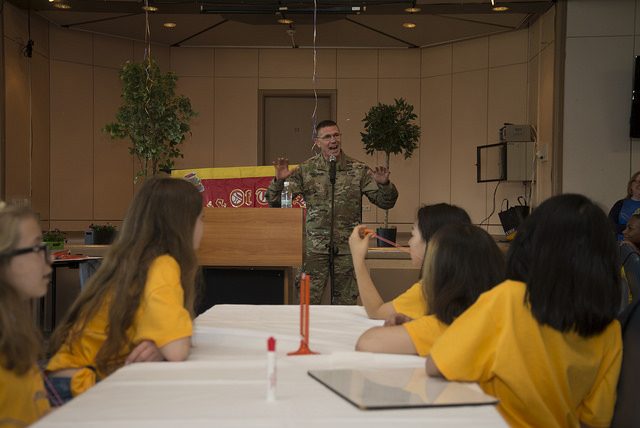 Col. Glenn K. Dickenson, U.S. Army Garrison Stuttgart commander, addressed two hundred and twenty Stuttgart Elementary School 4th and 5th grade students to kick off the annual Battle of the Books Competition, May 6 at the Patch Community Club.
The national program of Battle of the Books was created to expose students to quality literature representing a variety of literary styles and viewpoints. The mission is to encourage and recognize students who enjoy reading, to broaden reading interests, to increase reading comprehension, promote academic excellence, and to promote cooperative learning and teamwork among students.
Student teams battled against their own grade level by answering questions about 10 books they have been reading since school started in August 2015. Winning teams were awarded for their hard work, cooperative learning, and teamwork with medals and prizes.
See more photos on USAG Stuttgart's Flickr page – Click here.