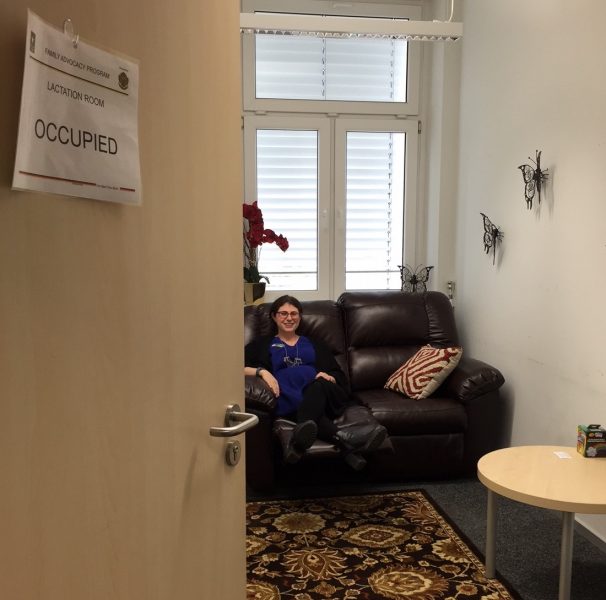 The U.S. Army Garrison Stuttgart Family Advocacy Program in conjunction with the Community Health Promotion Council has announced the following public facilities available to breastfeeding mothers needing to express milk.
Newly designated Lactation Rooms are open now at the JAMMI Community Room, Building 3312 (next to the Stuttgart Law Center) on Kelley Barracks, and at Army Community Service, Building 2915, 2nd floor, Panzer Kaserne. An additional location at the Patch Fitness Center on Patch Barracks, is scheduled to open, May 25.
Community members should visit the reception area to sign out a key to the designated rooms. Rooms are outfitted with a seating area and toys for accompanying siblings, along with reading materials and other resources for new parents.
Each Lactation Room is available for use at anytime during the facilities regular hours of operations.
Click here to view the current JAMMI Room schedule.
All Child Development Centers also accommodate all breastfeeding mothers within the CDC's located on Panzer Kaserne and Patch and Kelley Barracks.
Note: The areas within the CDC are not designated private rooms as the other locations are.
For information and new parent support, contact Stuttgart's Family Advocacy Program through Army Community Service at DSN: 431-3362/civ. 07031-15-3362.
View the June schedule of free Family Advocacy Program Events: