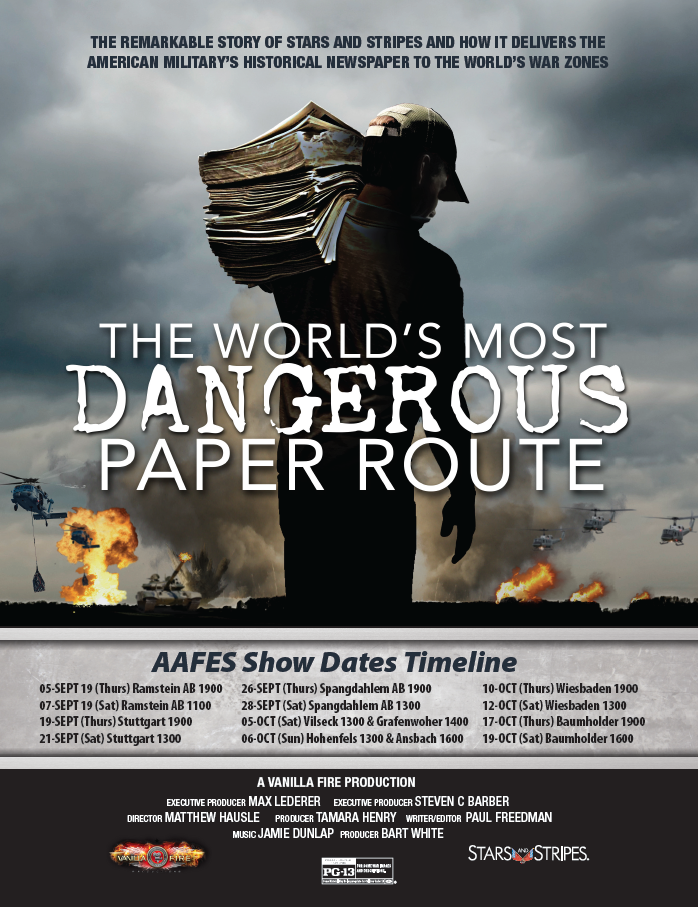 The Stars and Stripes movie, "The Most Dangerous Paper Route," can be seen at the Patch movie theater, Sept. 19.
Stars and Stripes has partnered with AAFES to present its film in all of the European theaters, and would like to cordially invite the Stuttgart military community to attend a free movie showings this week, Sept. 19 at 7 p.m. and Sept. 21 at 1 p.m.
This 60-minute film heralds the history, heritage and achievements of Stars and Stripes, the "hometown news" source for the American military. As its title suggests, the film illustrates the challenges – and rewards – that Stripes faces every day in producing a newspaper for hundreds of thousands of service members, their families and other DoD employees deployed around the world, and in delivering that paper to its readers, including those in dangerous war and contingency areas.