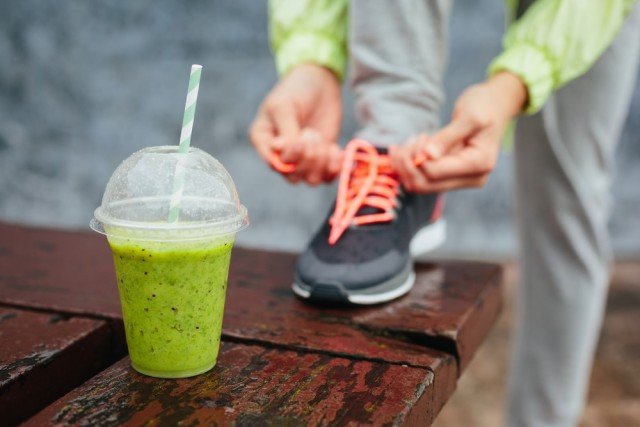 By Isabelle Weibel
Editor's Note: Isabella Weibel is a Stuttgart High School career practicum intern for the USAG Stuttgart Public Affairs Office.
March in National Nutrition Month, a nutrition education and information campaign sponsored annually by the Academy of Nutrition and Dietetics. The month is dedicated to focusing attention on the importance of making informed food choices and developing sound eating and physical activity habits.
Here's 30 tips to help celebrate National Nutrition Month:
Keep water on the night stand and hydrate first thing in the morning.
Drink green tea – it will help you lose weight and give you an energy boost. But, drink wisely because too-high doses of herbs and toxins can damage your liver.
Take a lunch break walk to help your body receive more vitamin D and added exercise.
Freeze things to keep food fresh.
Keep it real! Artificial sweeteners and colors disrupt normal bodily functions.
Count colors, not calories: filling your dish with green and yellow helps craft a nutritious meal.
Schedule workouts in advance to help stick to a fitness routine.
Don't overdo the exercising – it is possible to exhaust yourself to the point where you are no longer productive.
Cut out the late night television and get more sleep by using your DVR.
Skip the holiday specials which often contain high-sugar flavors and chemical ridden syrups.
Recognize and tame emotional eating by lighting candles, journaling, getting a massage or even sitting outside to calm stress and prevent emotional eating.
Never choose cream-based dishes, heavy cream is filled with body bloating ingredients.
Prepare for parties by adding additional workouts and skipping desserts.
Be active outside with activities like hiking, walking, riding bikes, etc.
Get your heart rate up and burn calories by lifting some weights.
Snack healthy and intelligently to keep your metabolism up.
Eat dessert … sometimes. Having dessert is okay, just make sure it doesn't happen everyday.
Ignore the scale! It doesn't give you the best sense of where you stand in terms of health and overall fitness.
Be mindful of your steps, try an app that automatically counts your steps.
Cheat, but don't derail. It's okay to eat unhealthy every once in awhile but never let it turn into a long term thing.
Eat carbs every day – carbs give your body the energy it needs to function properly.
Order dressing on the side. Controlling the amount of dressing is easier if you pour it yourself.
Pick and choose. Skip the bread basket and if your steak comes with fries, sub it out for greens.
Eat healthy fat – it protects you from heart disease and helps prevent cravings.
Cook at home as much as possible.
Keep fit company. Hanging out with like-minded people helps you keep your goals.
Don't eat until totally full, your stomach expands. Keep it the size of a fist, not a football.
Listen to your body. Pay more attention to your body so you can recognize when your body is hungry, dehydrated, inflamed, etc.
Make these simple daily changes:
Add 5 more grams of fiber to your daily meal plan.
Cut out refined carbohydrates, such as white bread, white rice, and sweets.
Avoid foods with trans-fats.
Add two more servings of veggies at lunch and dinner.
Drink three more glasses of water each day.
Add 10 minutes of walking to your daily exercise regimen.
Take a break every hour at work and walk 500 steps in place (2,000 steps burns 100 calories).
Wake up 15 minutes earlier and walk before work.
Remember that change takes time. Allow yourself plenty of time to see your goal.
 Resources: