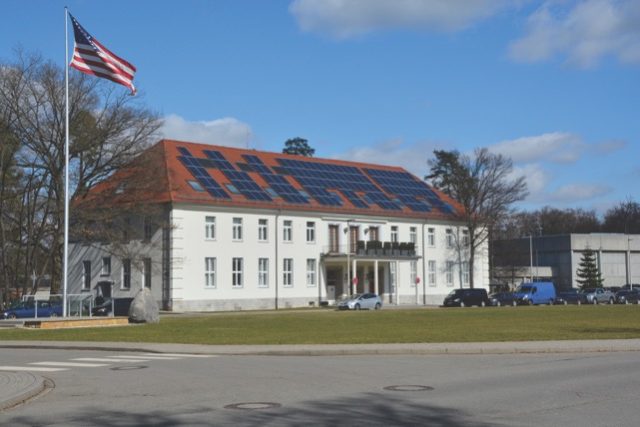 Public Affairs
USAG Stuttgart
UPDATE, Oct. 29, 2019: Phone numbers and links are updated.
The Military Police station is located on the first floor inside Bldg. 2949, the garrison command building.  The non-emergency contact telephone numbers for the MP station are 43o-5261/5262 or 0711-680-5261/5262.
ESSO Fuel Card: Personnel needing an ESSO fuel card for a rental vehicle must go to the Customs Office on Panzer Kaserne in Bldg. 2913. The MP Desk will only process fuel cards after hours from Friday at 6 p.m. to Sunday at 11:59 p.m.
Parking: Customers should be sure to put the blue parking disc on the dash in their vehicle to avoid receiving a ticket when parking where 1-2 hour parking signs are posted.
View contacts and the full phonebook of garrison services here.