Public Affairs
USAG Stuttgart
Don't miss out on the holidays just because you're away from home and family. The USO Stuttgart Center provides an instant family–just add new friends.
Instant family meal
The USO is preparing a special celebration just for singles and unaccompanied military service members, with an incredible meal, gifts and so much fun. 6 p.m., Dec. 19. Sign up to attend through the link found on USO's Facebook page or website.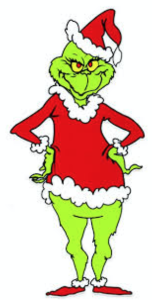 Mr. Grinch
"How the Grinch Stole Christmas" will be shown at the USO, Dec. 23. Movie-themed snacks will be provided throughout the day, with crafts and games 1–3 p.m. and the film shown at 8 a.m. and 6 p.m.
Holly Jolly Holiday Meal at Galaxy Bowling
Working on Christmas? Living in the hotel? Let USO Stuttgart take care of Christmas lunch for you! One of the greatest traditions of the holidays is dinner with family and friends. Living overseas can make this difficult financially, logistically, and those are some mighty tiny German ovens! A holiday meal will served by USO at the Galaxy Bowling and Entertainment Center, Panzer Kaserne, noon–1:30 p.m., Dec. 25.
Find out more or register to attend events through the USO Facebook page or website.