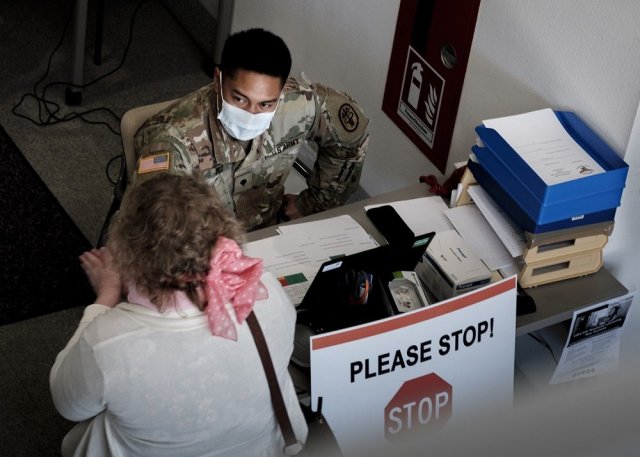 From the Stuttgart Army Health Clinic
Due to a recent uptick in COVID-19 positive cases in Stuttgart, and concern for preservation of clinical operations at U.S. Army Health Clinic Stuttgart, changes to clinical services will be implemented effective Friday, Oct. 16, 2020.
The Army Wellness Center and Kelley Clinic Annex will close until further notice. All appointments will occur at Patch Clinic or via telephone visits. There will be a slight reduction in access to care in each area.
U.S. Army Health Clinic Stuttgart will continue to provide COVID-19 Screening/Testing drive-through services from 9:00 a.m. to 12:00 p.m. and 1:00 p.m. to 3:00 p.m., Monday thru Friday, except federal holidays.
Influenza vaccinations are tentative, pending receipt of the influenza vaccine. We will communicate availability to the community once it is available.
We apologize for any inconvenience this will cause and we thank you for your understanding.