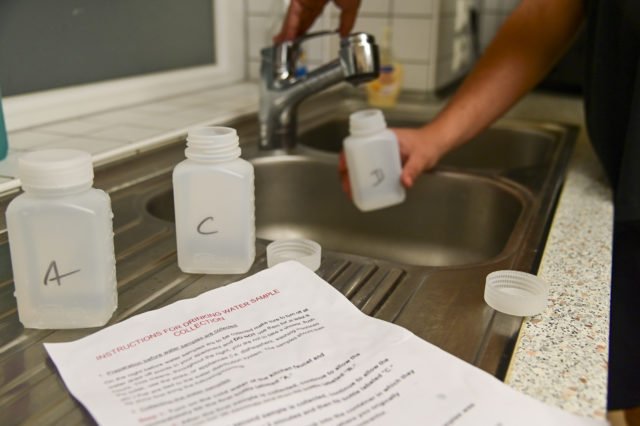 Yesterday afternoon, June 22, U.S. Army Garrison Stuttgart staff received the final set of results to complete this year's annual Legionella sampling event which took place from April 25-29 and May 31 – June 9, 2022. All residents of buildings with elevated levels have been directly notified and advised of the mitigation measures being taken as a result. These notification memos should answer most questions residents may have, but if any questions remain, you can always contact the Directorate of Public Works (DPW) points of contact provided there.
Remediation efforts have been ongoing for all affected buildings. Once remediation efforts are complete, resampling will be conducted to confirm no issues remain. Residents will be informed once buildings have been cleared of issues. Affected residents from the first round of sampling whose buildings have been cleared have already been notified.
Specific notifications were not provided to residents of buildings which did not have exceedances.
More information on Legionella testing is available in the "Drinking Water Program" section of the DPW page at the garrison website: https://home.army.mil/stuttgart/index.php/my-garrison/all-services/DPW.