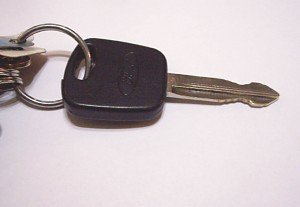 Submitted by the Stuttgart Law Center
FAQ:  Paying German traffic tickets (Administrative Fines or Bussgeldbescheid in German)
How do I know I got a ticket?
You will receive a copy of the ticket at the address on file with USAREUR Registry of Motor Vehicles (check your USAREUR driver's license).  You may also receive the ticket through your supervisor.
How do I pay the fine?
Take the warning ticket or administrative fine to any community bank or credit union in Germany.   It is best to use the payment voucher that comes with the ticket and pay by direct funds transfer.  Banks will charge a fee for this service.  You may also pay the ticket at any local German bank or post office.  Keep a copy of the receipt.
How do I object to the ticket?
If you did not commit the offense charged, you may protest the traffic ticket by filing an objection. The objection must be filed in writing to the German issuing authority. You may find the address at the upper left corner of the traffic ticket. Your objection must be received by German authorities within two weeks (14 days) of the date of service.
What if I don't pay the fine?
You will receive a series of warnings for failure to pay, each with an additional "reminder fee" that increases over time.  Failure to pay a fine after a series of reminders may result in a jail sentence until the fine is paid.
What if I don't file an objection?
If you fail to file an objection in a timely manner, the traffic ticket/fine is final and effective and no longer subject to appeal.
What happens after I file an objection?
Once an objection is filed, the following may happen:
German authorities may agree with your objection and dismiss the ticket.
German authorities may disagree with your objection and subsequently, will forward the case file for final disposition to the local court (Amtsgericht).  The local court may schedule a trial and docket the case for hearing. If necessary, you may retain a German attorney at your own expense to defend the case before the local court.
What if I get a ticket after a traffic accident?
If you receive a traffic ticket as a result of a traffic accident you should inform your insurance company since many insurance companies require notification in case of an accident (see your insurance policy). The insurance company will not pay your fine.  Whether you report the ticket to your insurance company or not, you are responsible for payment of the fine or for filing an objection within the 14-day time limit.
What if I have questions about German traffic tickets?
For tickets received in Baden-Wuerttemberg, you may call the civil process clerk, Stuttgart Law Center, DSN 421-2604.  For tickets received in Bavaria, you may call DSN 421-4994.  You may also contact the legal assistance office to schedule an appointment to consult with a German attorney, DSN 421-4152.