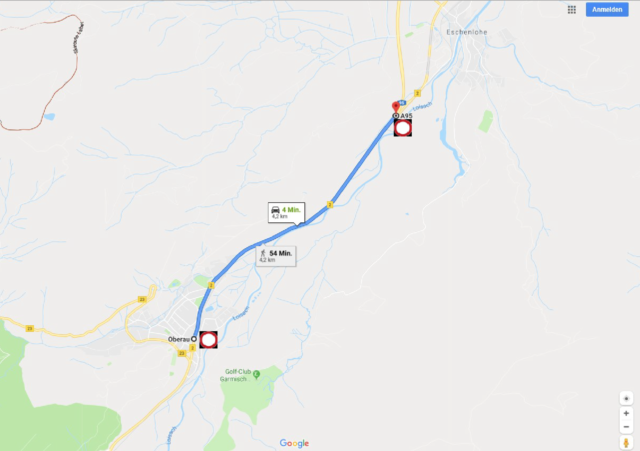 Public Affairs
USAG Stuttgart
The B2 coming into Garmisch from Eshenlohe (End of A95 Autobahn) will be closed Oct. 8-12. This will require anyone coming or leaving Garmisch to take a detour around through Oberammeragau to Murnau, which will
add 45 minutes to 1.5 hours, maybe more, depending on traffic. It is suggested to avoid driving to Garmisch via this route during this time frame.
From Oct. 12 to Dec. 6, the B2 from Eshenlohe to Oberau will be reduced to one lane only.  Long delays in traffic should be expected. Plan accordingly for additional time if coming here.  If you're coming from the west, it's better to drive via the A7 and through Austria.
Rail service to GAP should be unaffected.