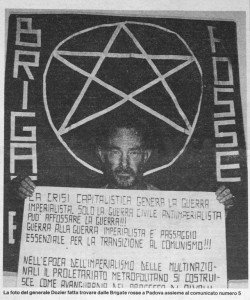 Commentary by 1st Lt. Kyle Viehman
USAG Stuttgart Antiterrorism Office
The U.S. Army has proclaimed August as Antiterrorism Awareness Month.
The goal of the annual campaign is to instill community-wide heightened awareness and vigilance to prevent and protect people, information and critical resources from terrorist activities.
What does this mean to you? Every member of the Stuttgart military community plays an important role in preventing terrorist acts. You provide extra eyes and ears for anything out of the ordinary.
Last month U.S. Army Garrison Stuttgart completed its annual full-scale all hazards exercise, commonly referred to as Stallion Shake. The purpose of this exercise was to test our current antiterrorism capabilities in order to better refine our operating procedures, and enhance and extend the garrison's protection posture.
During the exercise we had various tenant units, host nation and local organizations, and volunteers participate in making the exercise as realistic as possible. The scenarios included a vehicle borne improvised explosive device, a suicide bomber and implementing Force Protection Condition Delta.
The exercise was an overall success, and showed us our strengths and where we can improve.
How can you help?
Believe it or not you're probably already assisting the garrison greatly just by attending the in-processing briefs after you arrive here. Everyone who goes through the in-processing now receives iWATCH and Antiterrorism Level 1 training.
You can also help by understanding the indicators of potential terrorist activities, and reporting suspicious behavior to Military Police or local law enforcement.
Some things that community members may see that could indicate a possible threat and should be reported include:
• Someone drawing or measuring key buildings in the community;
• Strangers asking questions about security or security procedures;
• An unattended briefcase, suitcase, backpack or package;
• A car or truck left in a no-parking zone in front of an important building;
• Intruders in secure areas where they are not supposed to be;
• Chemical smells or fumes;
• People who have no right or need to know asking questions about sensitive information such as building blueprints, security plans or VIP travel plans;
• Purchasing supplies or equipment that can be used to make bombs or weapons; and
• Purchasing uniforms without proper credentials.
Reporting suspicious activity
"See something, say something" is the iWATCH motto. If you are unsure about whether an activity constitutes a threat, don't try to figure it out — report it and let the experts decide.
The experts also stress that if community members witness suspicious activity, they should try to get as many details as possible, such as:
• What happened?
• At what time of day did it happen?
• Where did it happen?
• How many people were involved?
• What did the people involved look like? Were they male or female? Tall or short? Heavily built or slender? What color was their hair or skin? How old did they appear?
• Were the people involved speaking English or another language?
• Was there a vehicle involved? What model was it? What color was it? What was the license number?
• Is this the first time you have seen this kind of activity in the area?
Reporting is easy. You can call the Military Police station at 430-5262/civ. 0711-680-5262; contact the 66th Military Intelligence Detachment at civ. 0162-296-7230; or use the iWATCH reporting website at www.eur.army.mil/eureport.
Just remember, don't pursue or interfere in a potentially dangerous situation. Leave that to the law enforcement professionals.
Where to learn more
Antiterrorism individual awareness training is available through your unit's Antiterrorism Officer. These AT officers can also answer any question you may have.
The Army OneSource website (www.myarmyonesource.com) is a great online source of information for family members.
This site includes information on the iWATCH program, the use of social media, insider threats and active shooters — what families need to know and self-help guides for individual protection.
You can also visit the Community Activities, Registration and Education Fair Aug. 16 from 10 a.m. to 2 p.m. at the Panzer Exchange.
The USAG Stuttgart Antiterrorism Office representatives will there to promote the iWATCH program and provide information on how to shelter in place in various scenarios.
I encourage you to stop by our booth to learn more about protecting your family and community.