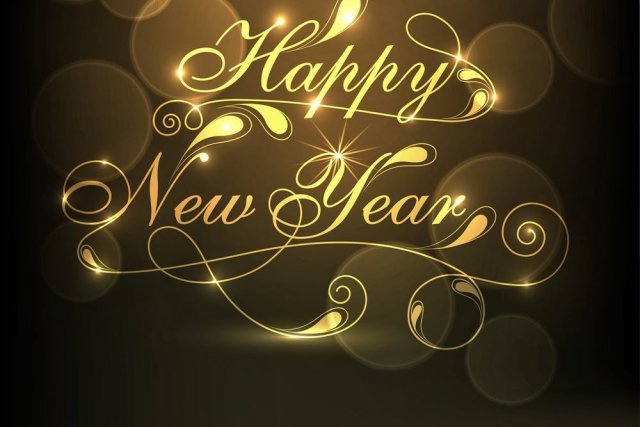 Compiled by Rachele Pezzuti, USAG Stuttgart Public Affairs 
Firecrackers and fireworks will not be sold for New Year's this year, although smaller pyrotechnics can still be found at grocery and other stores. Cities may also issue local bans on fireworks at busy sites. In addition, there are contact restrictions and new corona rules in Baden-Württemberg and other states.
This is why we gathered a few suggestions for your New Year's celebration that you might want to try:
Karaoke
Karaoke is always the right choice for a good and exuberant mood. On YouTube there are a number of songs in the karaoke version. But you can also download them as MP3 for money or you can choose a karaoke app. CDs with karaoke songs are of course also available. An extra karaoke microphone brings even more fun, of course. If you want to do it professionally, you can of course buy a karaoke machine or invite friends who already have one.
How about welcoming the New Year with sparkling sparks and golden stars? It's time for the good old sparklers. Unfortunately, they always burn out quickly, but if you stick the sparklers in the flower box or in the ground so that the tips touch each other, they can last longer. The sparklers then ignite by themselves. A "fountain," on the other hand, has a bit more bang. Small ones can still be found in stores.
Confetti for glitter rain
Confetti always works, and on New Year's Eve it definitely does! Get one or more confetti cannons and let's go. With a loud bang, the confetti flies out of the tube and rains down in your living room, just as beautiful as on the show stage! Alternatively, you can fill balloons with confetti and then pop them at the stroke of midnight. If you want to do something special, you can write messages on small pieces of paper and add them to the balloons before blowing them up. By the way, the good old table fireworks are still allowed this year.
Fortune cookies
Fortune cookies also go well with the New Year. If you want to personalize the fortune notes, you can, of course, bake the cookies yourself and hide your own notes in them.
A colorful New Year's Eve
For a New Year's Eve party in a small circle, an LED disco ball or a party light bulb is also quite suitable. They cast colorful light patterns on the walls. Maybe you also have a light projector somewhere that you can use.
If you want to celebrate New Year's Eve outside, you can light wood in a fire bowl. Everyone can stand around it and warm themselves. Instead of champagne, there's mulled wine. Baking bread together makes the campfire feeling perfect. If you prefer sweet things, you can melt marshmallows over the fire. But a combination with fruit is also great: my recommendation is strawberry marshmallow spears.
Virtual fireworks
If you still don't want to miss out on the typical New Year's Eve sound, you can listen to the hissing, crackling and firecrackers by means of a virtual fireworks display on YouTube and, for once, turn it up a bit louder.
Firecrackers
Small and large children will probably also have fun with firecrackers on New Year's Eve. They are allowed from the age of 12. Of course, they are not as loud as fireworks, but they do make a bang.